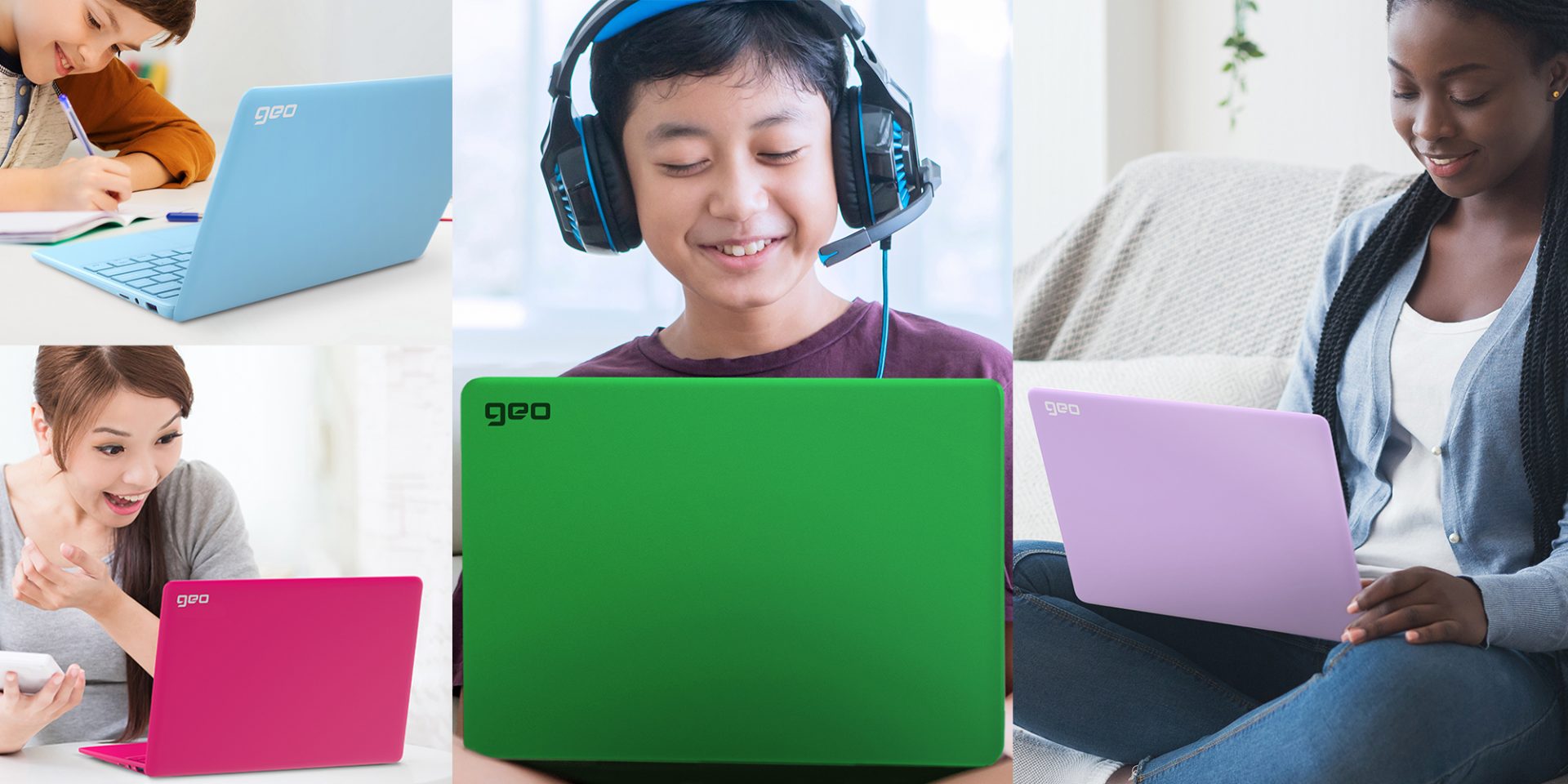 Geo set to launch Minecraft laptops at Best Buy in time for back-to-school
Geo, the UK-based tech company that specializes in making premium finish Windows 10 laptops, will now sell its products at US electronics retailer, Best Buy.
The GeoBook 120 Minecraft Edition – a laptop optimized to play the popular video game, that has amassed 140 million monthly users to date – will be available exclusively on Bestbuy.com and in select Best Buy stores beginning in early June. The laptop is Minecraft Creeper Green with colored WASD keys, comes with the Game, bonus digital content and stickers and will retail for approximately $259.99. In addition to the Minecraft features, the laptop offers built in security with Windows 10 in S Mode, and is designed to support remote learning with its 2MP webcam, dual microphones and speakers. In addition, a free one-year subscription to Microsoft 365 Personal is included.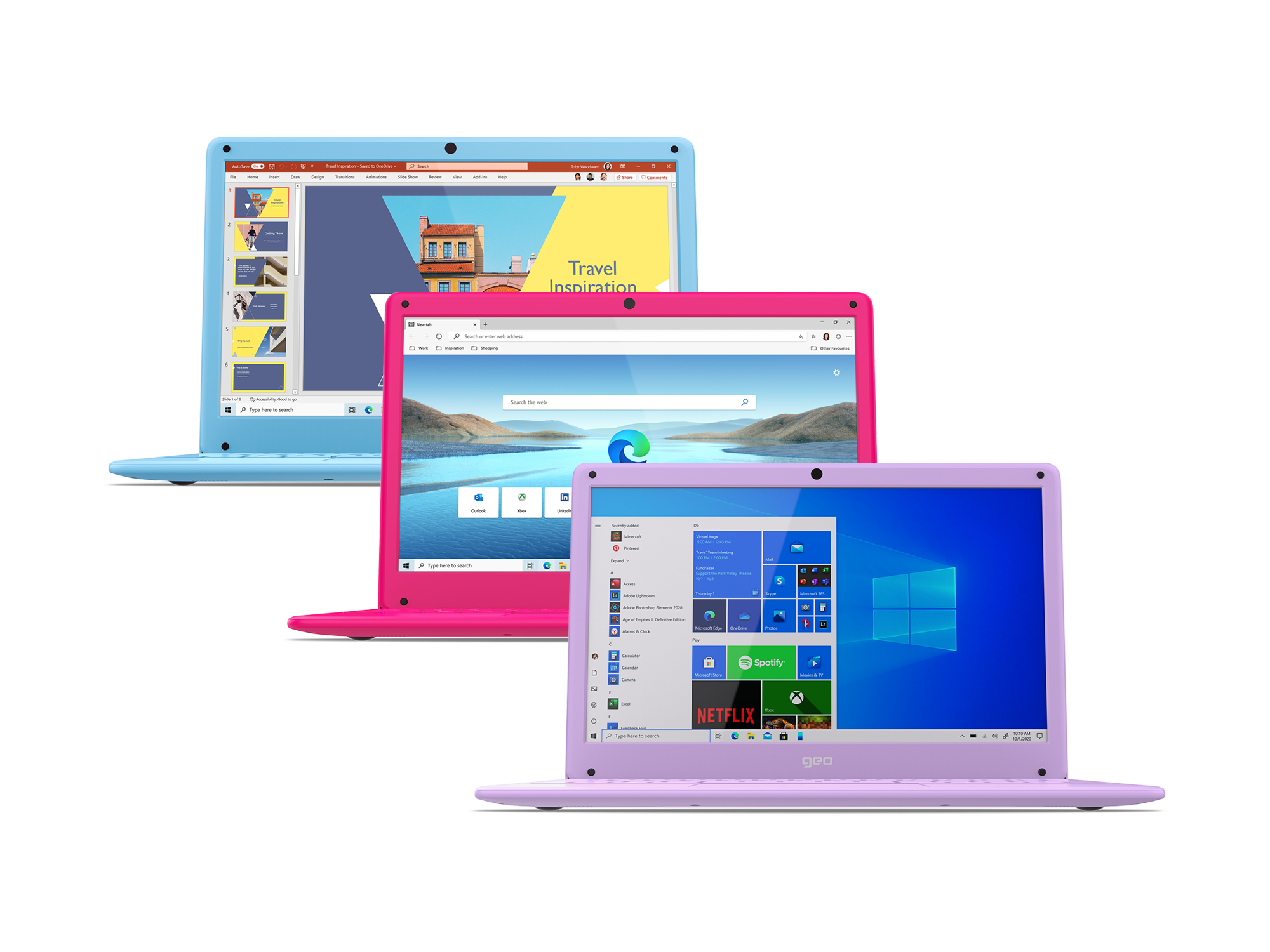 Best Buy will also carry a selection of GeoBook portable, lightweight Windows 10 laptops that are designed to be slim, compact and affordable. This includes the GeoBook 240 model (MSRP $399), a 14-inch notebook with full-HD, an Intel Pentium Quad-core processor, 8GB of RAM and 128GB SSD with a rubberized chassis, as well as the GeoBook 120 (MSRP $239), a 12.5 inch notebook in three fresh colors: hot pink, arctic purple and cool blue.
Geo is part of Tactus Group, a $175m UK technology business, providing multi-branded IT hardware to global retailers and the public sector, developing a strong reputation and trading relationships with leading corporate technology businesses, as a Microsoft Gold Partner and a direct Microsoft OEM partner. Its product portfolio includes IT hardware, smart home technology and tech wearable apparel, which it retails through partnerships with high profile ecommerce and high street retailers worldwide.
Scott Brenchley, CEO at Tactus Group, said:
"Best Buy is known for its commitment to providing quality technology products, so it is a fantastic achievement to be able to announce this availability with our GeoBook range. The deal will provide us with a hugely valuable route into the thriving US consumer electronics market and will help us with our ambitions to grow the Tactus and Geo brands globally in the coming years."
Alvaro Celis, Vice President, Device Partner Sales, Microsoft said:
"As Remote/Hybrid learning and work are unstoppable trends in the new normal, and as we engage in this new paradigm, the demand for Personal computers will continue to increase. The GeoBook portfolio offers Best Buy customers a colorful range of well-priced, high quality PCs that deliver great value for their customers. Geo has developed an outstanding reputation for producing innovative, sleek and stylish products at affordable prices, and I am excited to see their expansion in the US market."
Watch the videos to find out more!