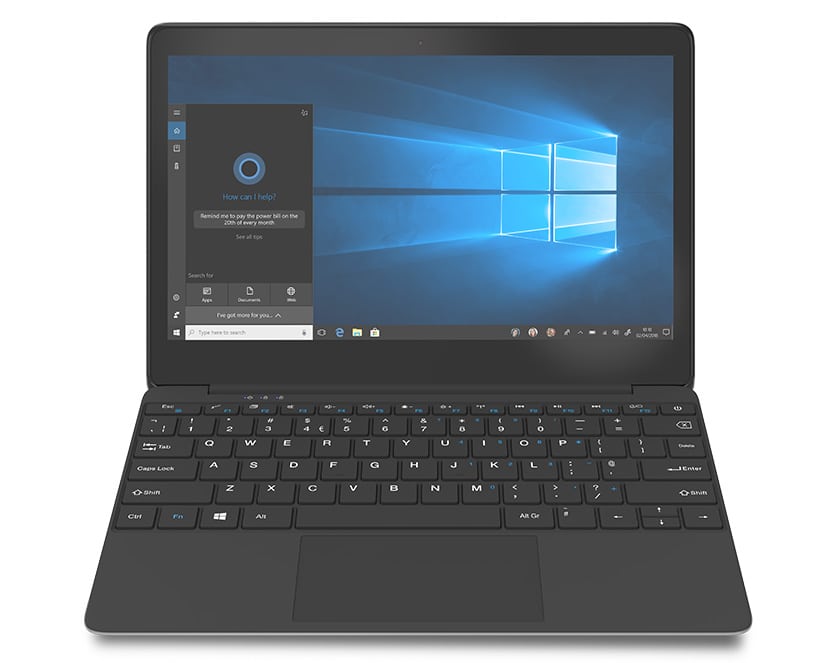 Intel® Celeron® Dual-Core Processor
Stylish outside, amazing inside
GeoBook1M is a compact, ultra-portable Windows 10 laptop designed to let you work and play anywhere, anytime. Whether it's a café video-conference catch-up, homework in a hurry or email on the move, the GeoBook1M is the lightweight laptop solution you need.
A solid, silver aluminium chassis makes GeoBook1M look and feel every bit a premium system, while ultra-fast AC WiFi, 6-hour battery life and Full HD visuals ensure it performs like one.
Pixel perfect
An 11.6 inch IPS screen makes GeoBook1M a joy to use, delivering bright and beautiful 1080p Full HD images even at wide angles, so you can concentrate on reaching your next goal, instead of reaching for your screen to re-adjust its position.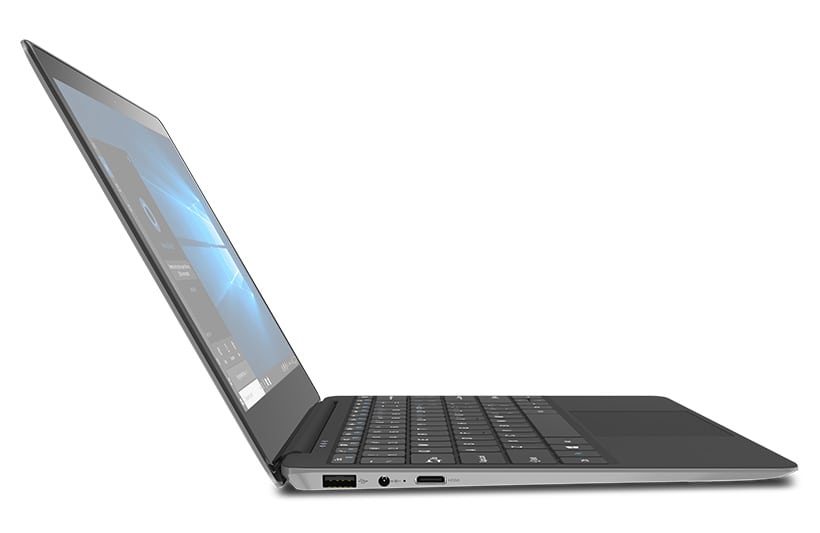 Get more done
An intuitively designed keyboard embedded in its sleek and durable aluminium shell provides GeoBook1M users with a smooth and comfortable typing experience, essential for working efficiently.
The lightweight GeoBook1M has been designed with portability in mind, giving you the ability to slip it into your laptop bag or rucksack with ease.

Designed to change your expectations. Windows leads the pack in innovation with devices that work in new and better ways. Windows 10 PCs do more. Just like you.
Why Windows 10?
Get connected
Good connectivity is vital on small laptops and with a Mini-HDMI and two ultra-fast USB 3.0 ports, GeoBook1M is ready for anything.
Expand your storage with external drives, connect another screen or add dongles to your heart's desire. Ultra-fast AC WiFi delivers your content and media faster than ever before, while built-in Bluetooth® offers wireless connectivity for headphones, speakers, smartphones and more.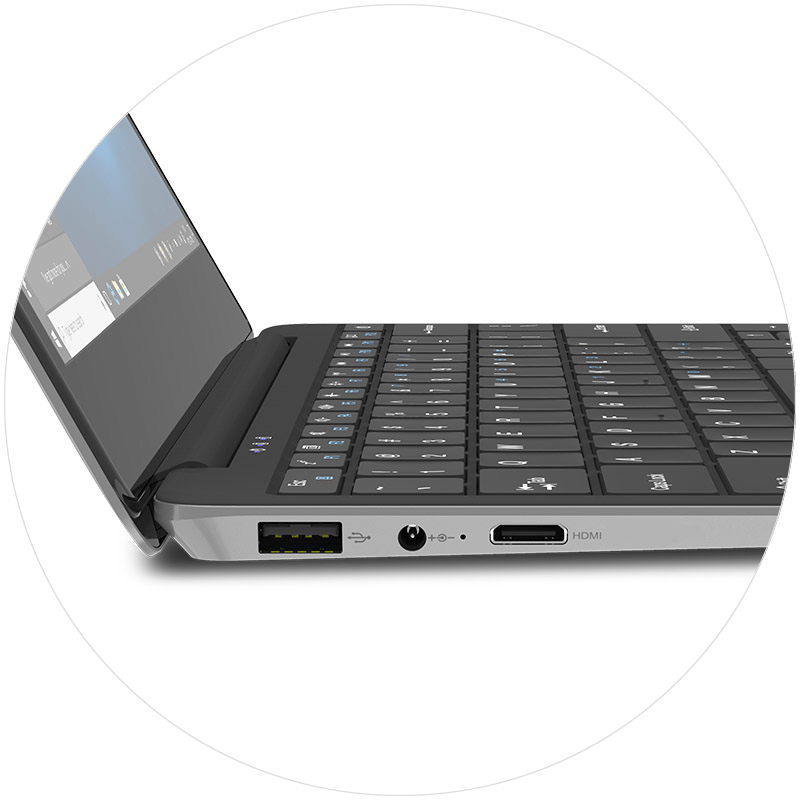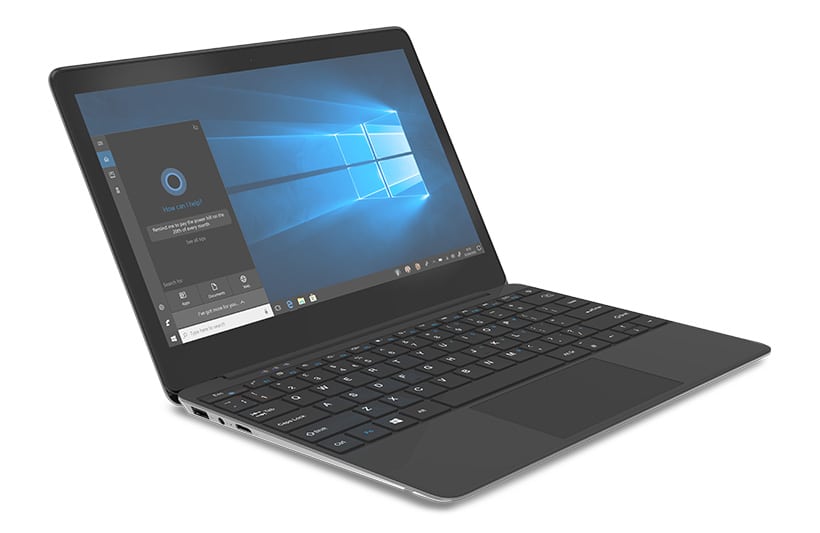 Get more storage
GeoBook1M comes complete with a MicroSD card slot to allow you to expand your storage by up to 128GB, giving you plenty of extra storage for all of your favourite media. You can easily access stored files your other devices, such as photos from a digital camera for sharing online with your global network of friends.
Tech Specs
Item
Description
CPU
Intel® Celeron®
Operating System
Windows 10 (64-bit)
Memory
4GB LPDDR4
Internal Memory
eMMC: 32GB
Expandable Memory
MicroSD card: Up to 128GB (Sold separately)
Interfaces
2 x USB 3.0 high speed / MicroSD card (up to 128GB) / Mini HDMI / Audio port / Microphone
Connectivity
AC WiFi & Bluetooth 4.0
Camera
0.3 MP Front camera
Display
Resolution: 1920 x 1080, 11.6" FHD IPS
Battery Life
Approximately 6 hours
Power Supply
Rechargeable lithium polymer battery with
UK Power Adaptor
Weight
1.043kg