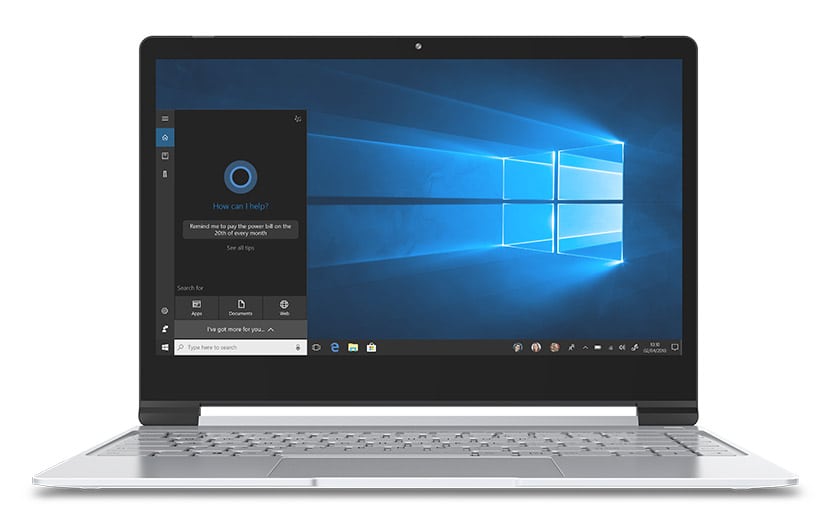 13.3 Inch IPS FHD Display (1920×1080)
Intel Pentium Quad-Core Processor
Go anywhere, do anything
Shaped from sleek, silver metal and brought to life by the vivid colours bursting from its Full HD IPS screen, GeoBook3X is your perfect travel partner. The 13.3 inches wide-angle display presents your work, games and media in brilliant clarity, fuelled by a powerful Intel® Pentium® Quad-Core processor that makes light of multi-tasking, giving you the ability to get things done with ease.
GeoBook3X is the modern Windows 10 laptop designed to help you achieve more at home, at work and everywhere in-between.
Never lose focus
GeoBook 3X combines the full strength of Windows 10 64-bit with powerful processor architecture, portability and stunning visuals to be by your side meeting the day's challenges, every day.
All angles covered
Wide viewing angles mean no washed-out images, keeping your work in focus and maintaining immersion while watching movies.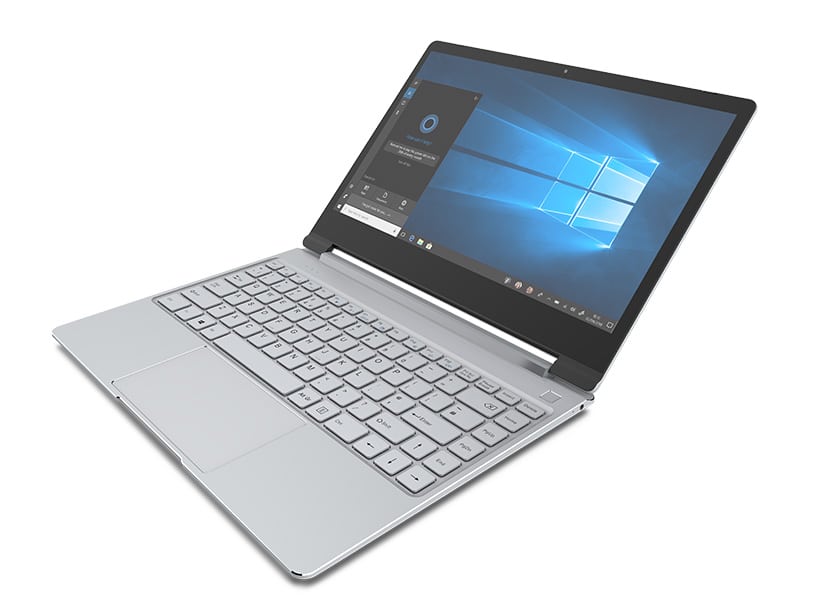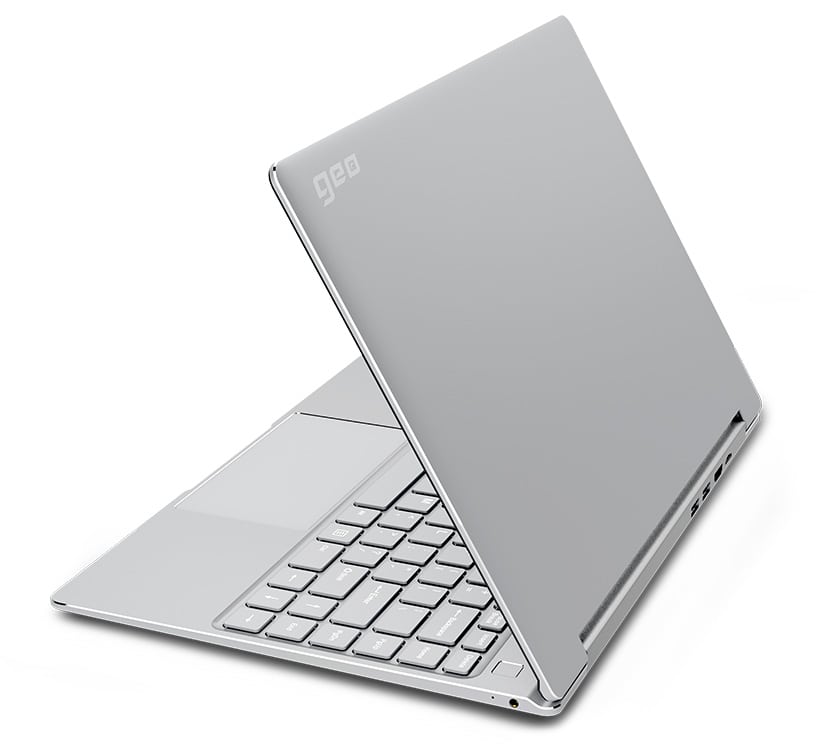 Stay engaged
Comfort is paramount to concentrating on the task at hand, so GeoBook 3X comes armed with a responsive and intuitive keyboard for a user experience that's comfortable, feels natural and helps you stay engaged.

Designed to change your expectations. Windows leads the pack in innovation with devices that work in new and better ways. Windows 10 PCs do more. Just like you.
Why Windows 10?
Make a Connection
Life is about interacting with the world around you and technology is no different. GeoBook3X is superbly equipped to connect quickly and efficiently to a huge selection of external devices via its 2 high-speed USB 3.0 ports, HDMI port and headphone jack.
Bluetooth® adds the facility to wirelessly connect to compatible speakers, headphones, smartphones and more while ultra-fast AC WiFi ensures that GeoBook3X is equipped to connect to the internet at the fastest wireless speeds available.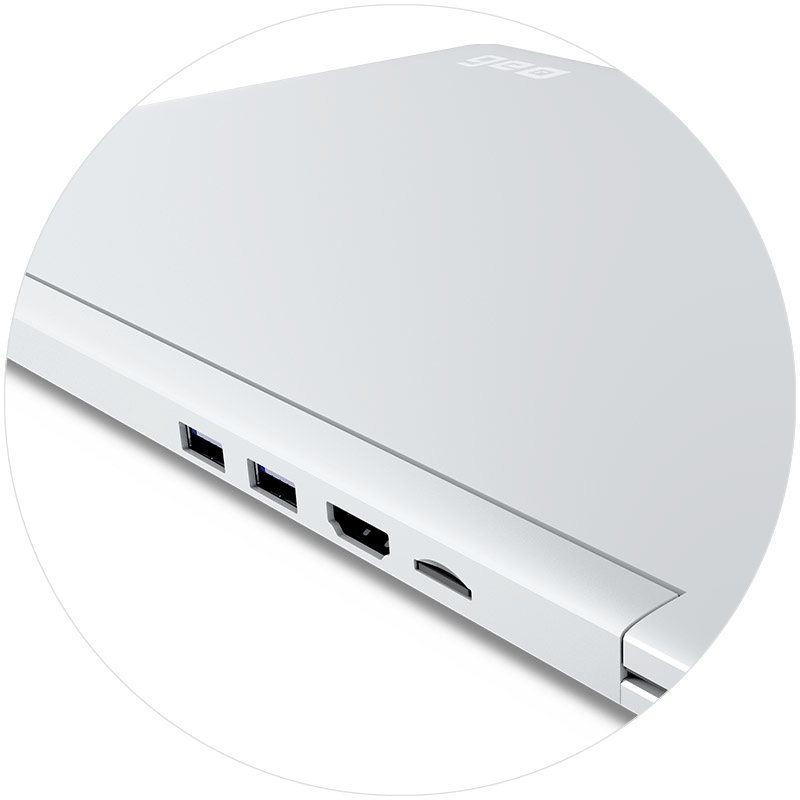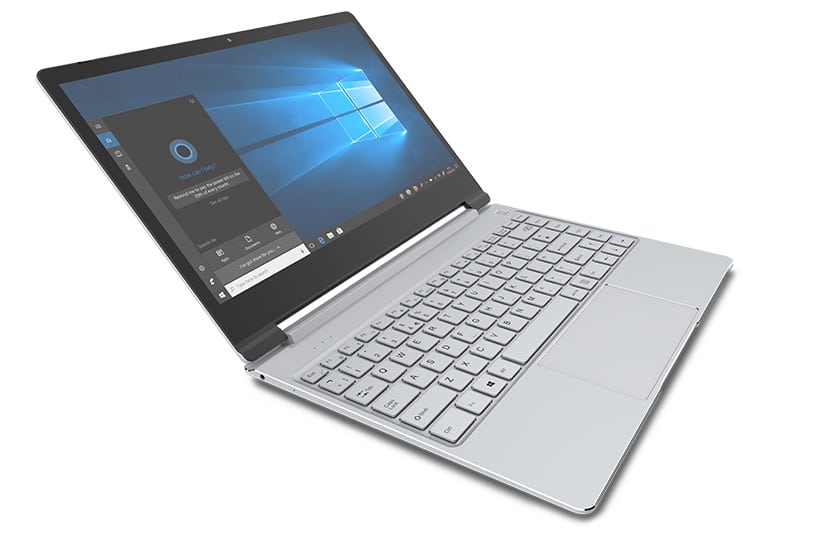 Store More
GeoBook3X comes with a built-in MicroSD card slot, allowing you to expand your device storage by up to 128GB. Additionally, if your digital camera uses a MicroSD card for storage, pop this into the GeoBook3X to publish your snaps online via social media, or to move images via the laptop to cloud storage.
Tech Specs
Item
Description
CPU
Intel® Pentium®
Operating system
Windows 10 Home in S Mode (64-bit)
Memory
4 GB LPDDR4
Internal Memory
32 GB/64 GB eMMC
Expandable Memory
MicroSD card: Up to 128GB (Sold separately)
SSD Expansion
M.2 2280 SATA Expansion Bay
Interfaces
2 x USB 3.0 high speed / MicroSD card (up to 128GB) / HDMI / Audio port / Microphone
Connectivity
AC WiFi & Bluetooth 4.2
Camera
0.3 MP Front camera
Display
Resolution: 1920 x 1080, 13.3" FHD IPS
Battery Life
Approximately 6 hours
Power Supply
Rechargeable lithium polymer battery with
UK Power Adaptor
Weight
0.985kg