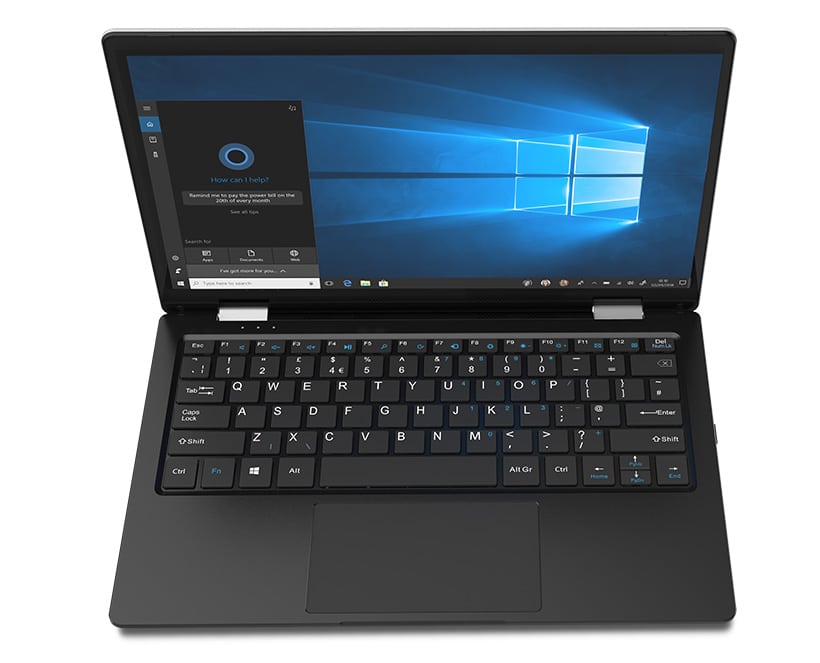 11.6 inch FHD IPS,1920×1080 Touchscreen Display
Intel Celeron Dual-Core Processor
Ultimate flexibility
GeoFlex is the acrobatically talented Windows 10 laptop that's ready to adapt to any situation. With four modes designed to make the most of GeoFlex's back-flipping skills, this neat notebook can switch from email responder to travel theatre to recipe reader at a moment's notice.
Powered by an Intel® Celeron® Dual-Core processor, GeoFlex is a powerful 360-degree lightweight laptop that makes the perfect everyday companion.
Choose your stance
Like a skilled martial artist, GeoFlex has a stance for every eventuality. Notebook – ideal for work or study, utilising the intuitively designed GeoFlex keyboard. Tablet – for Windows Store Apps & games via the multi-touch display. Theatre – perfect for making the most of the clear, bright, Full HD IPS screen. Tent – superb for following recipes or making video calls.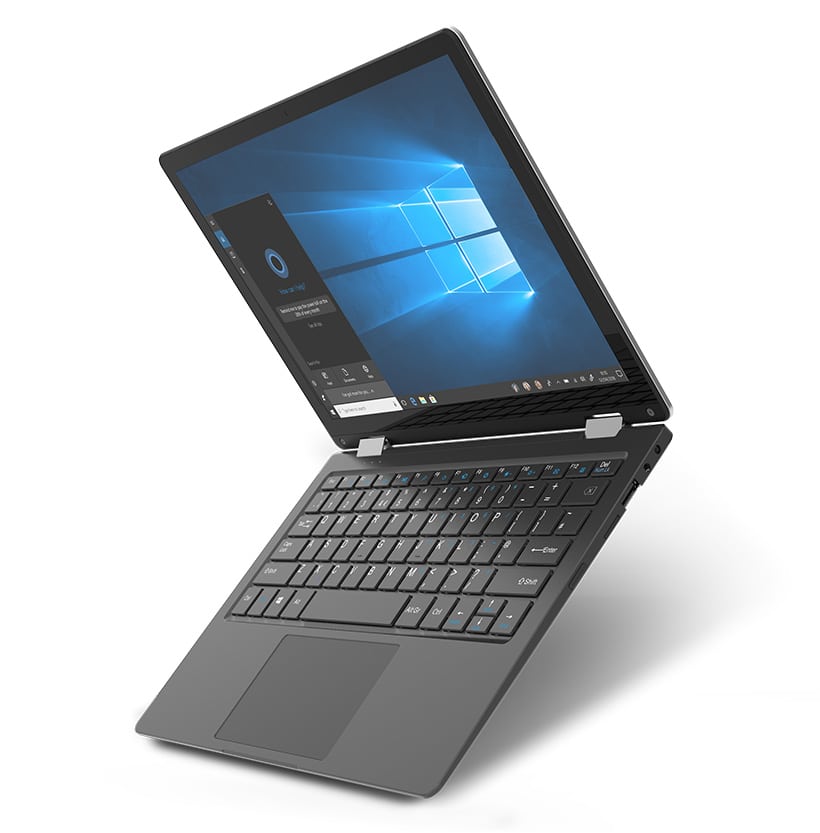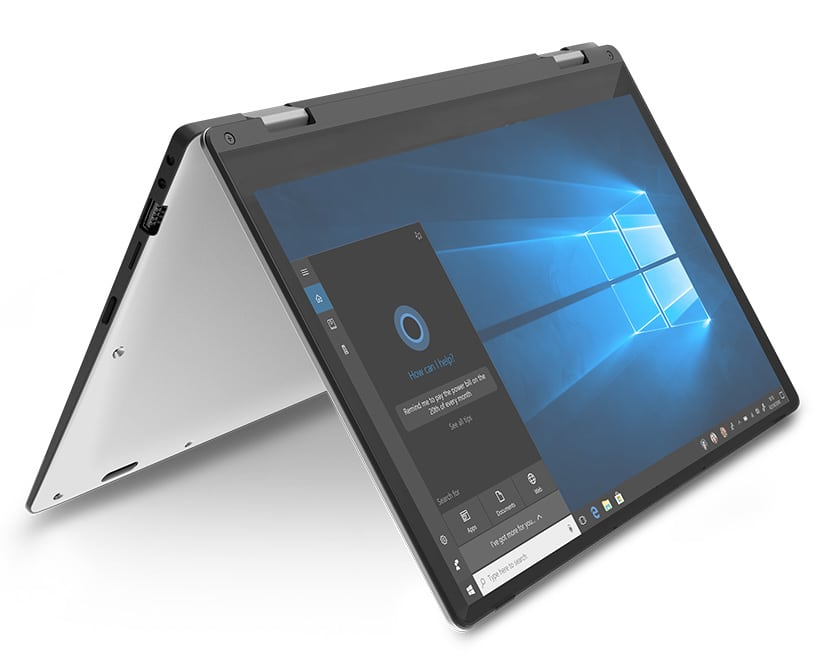 Enjoy every detail
GeoFlex uses a crisp and clear Full HD IPS touchscreen to present your media in 1920 x 1080 pixels of brilliant colour, with wide viewing angles allowing you to focus on what you're doing no matter what position your screen is in.

Designed to change your expectations. Windows leads the pack in innovation with devices that work in new and better ways. Windows 10 PCs do more. Just like you.
Why Windows 10?
Clever connectivity
GeoFlex comes well equipped, with 2 high-speed USB 3.0 ports and a Micro-HDMI ready for connection to external devices such as storage or displays, plus a headphone jack.
Additionally, the GeoFlex touchscreen laptop makes the most of any available hotspot using ultra-fast AC WiFi, while Bluetooth® allows the wireless connection of speakers, headphones, smartphones and more.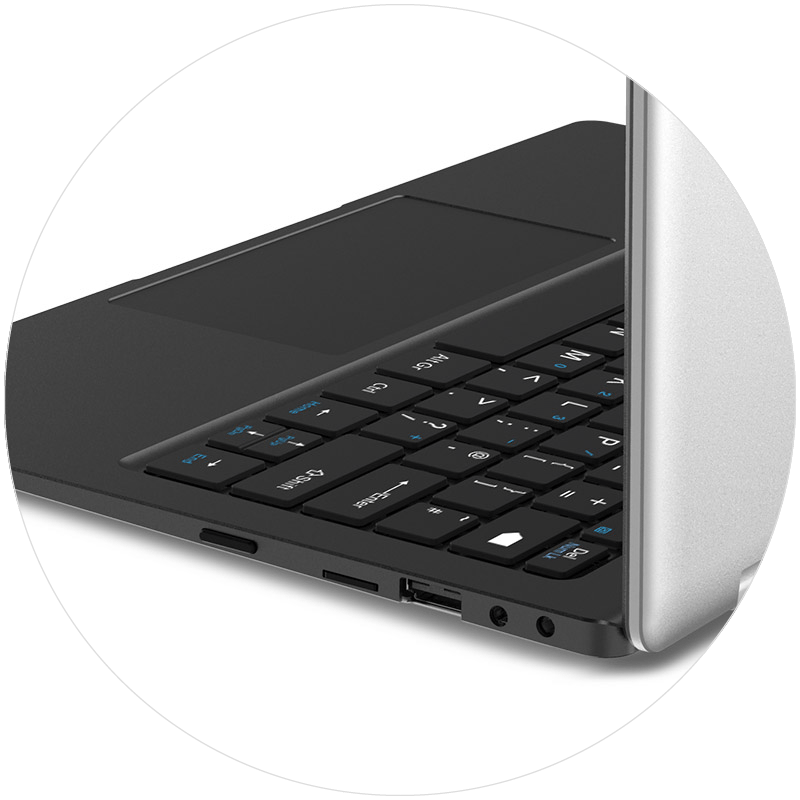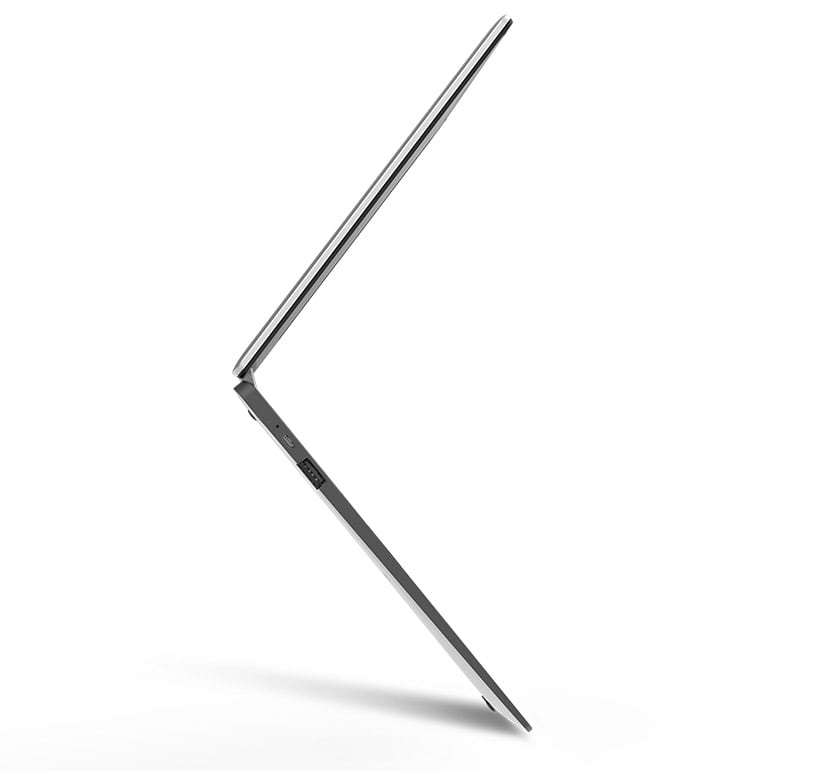 Expandable storage
GeoFlex has a built-in MicroSD card slot, allowing you to expand your storage by up to 128GB, perfect for storing all of your favourite photos and media files.
Tech Specs
Item
Description
CPU
Intel® Celeron®
Operating system
Windows 10 (64-bit)
Memory
4GB LPDDR3
Internal Storage
32 GB/64 GB eMMC
Expandable Storage
MicroSD card: Up to 128GB (Sold separately)
Interfaces
2 x USB 3.0 high speed / MicroSD card (up to 128GB) / Mini HDMI / Audio port / Microphone
Connectivity
AC WiFi & Bluetooth 4.2
Camera
0.3 MP Front camera
Display
Resolution: 1920 x 1080, 11.6" FHD IPS
Battery Life
Approximately 6 hours
Power Supply
Rechargeable lithium polymer battery with
UK Power Adaptor
Weight
1.156kg