Description
14″ Minecraft Edition Laptop
MPN: GE363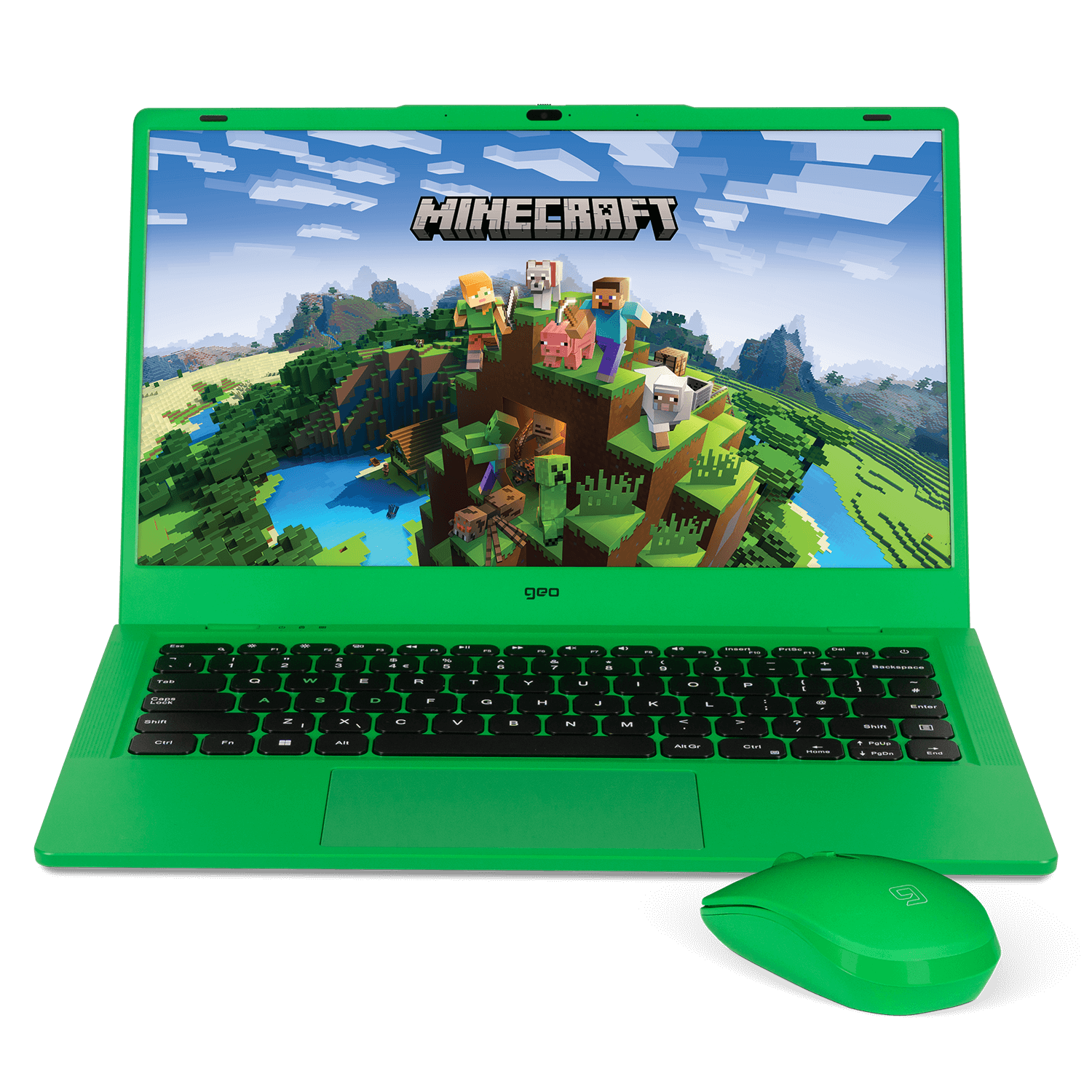 Are you ready to embark on a journey of fun and learning? Look no further than the GeoBook 14M, specially built to make playing and education fun!
Designed with a perfect blend of tech and playfulness, the Geo Minecraft Laptop is the ideal choice for parents looking for an easy-to-use yet exciting laptop for their children and teenagers.
Whether it's gaming with friends, tackling school projects, or simply having fun online, this laptop ensures that your children are equipped for it all.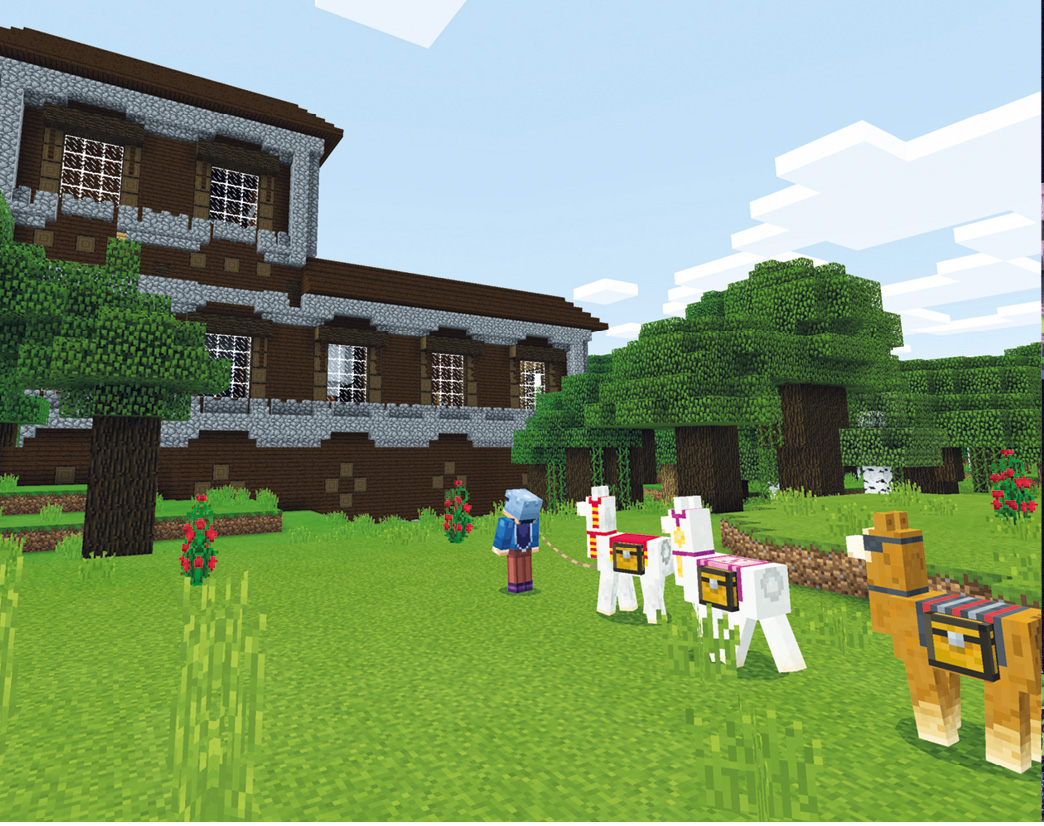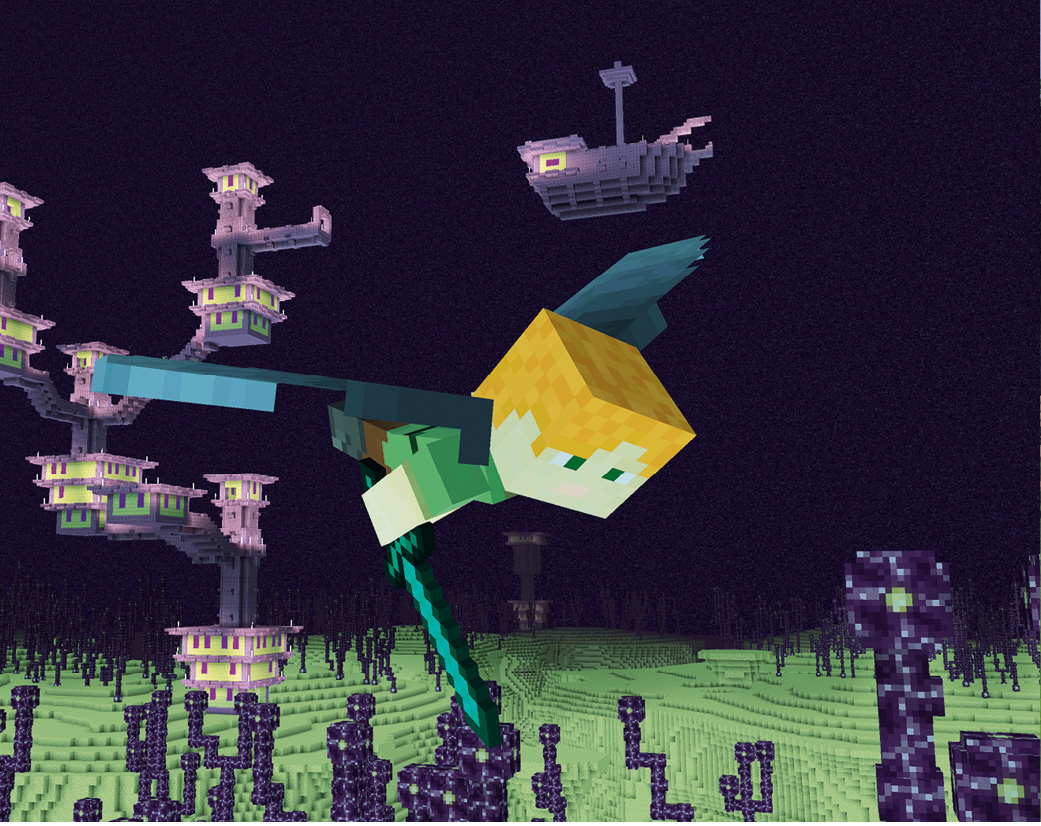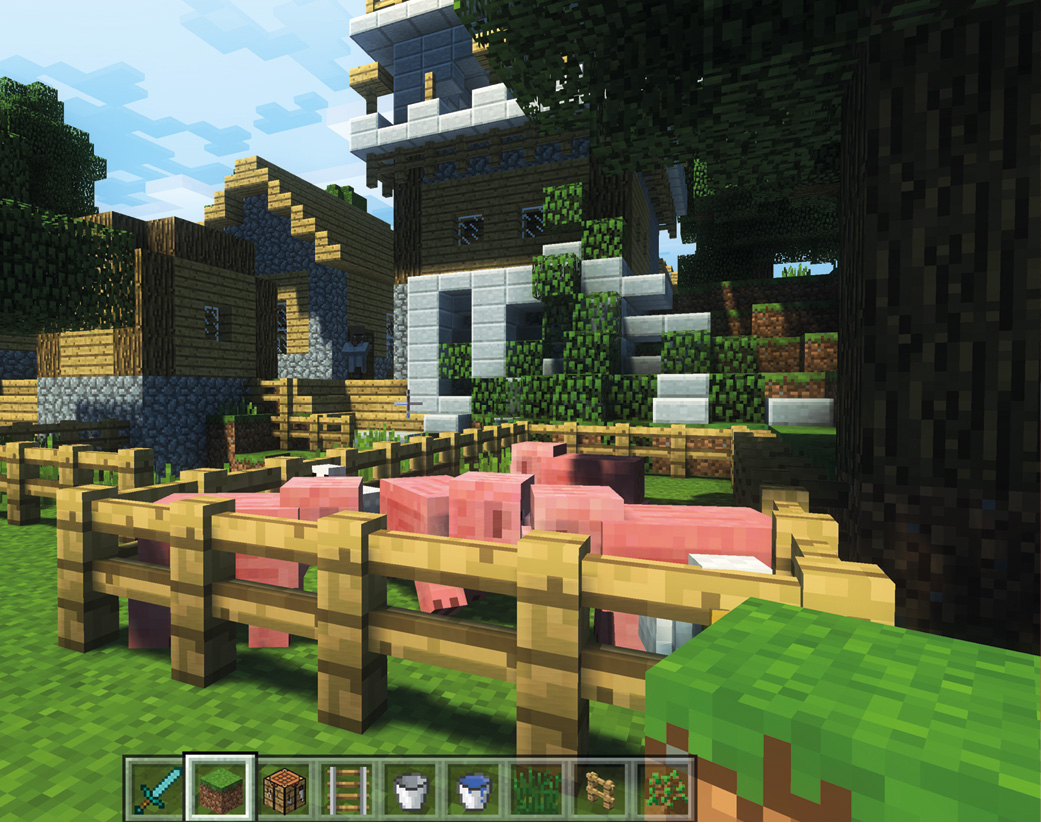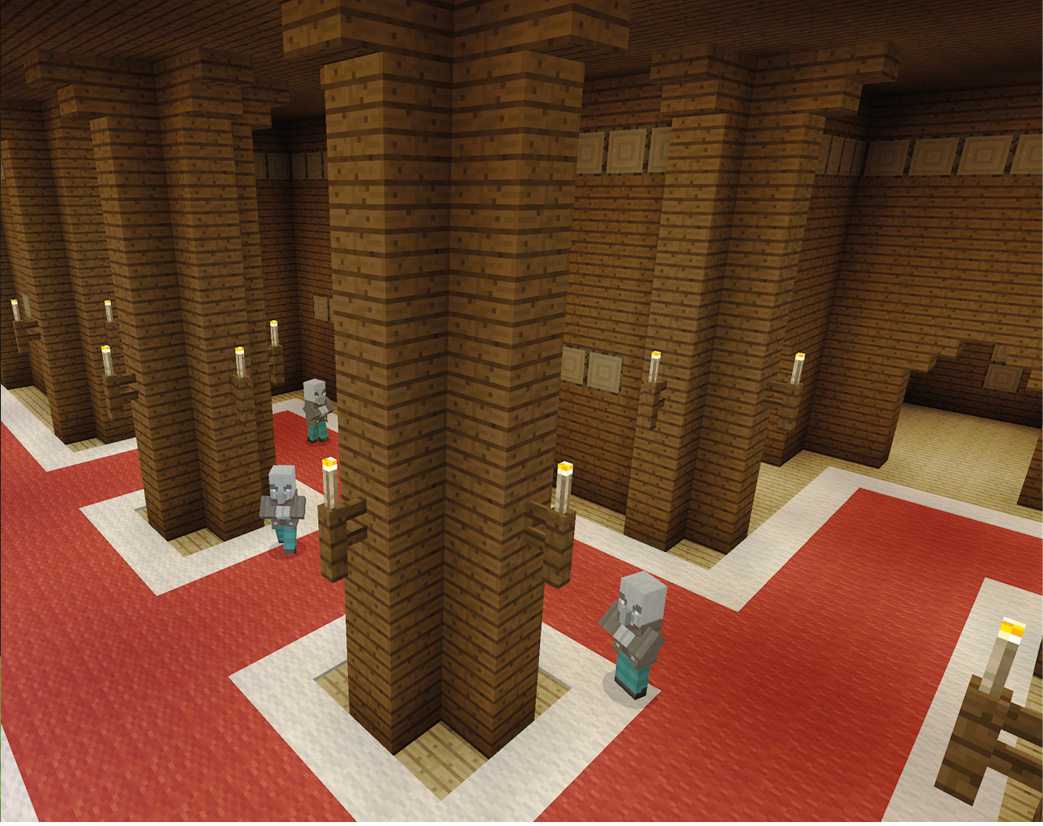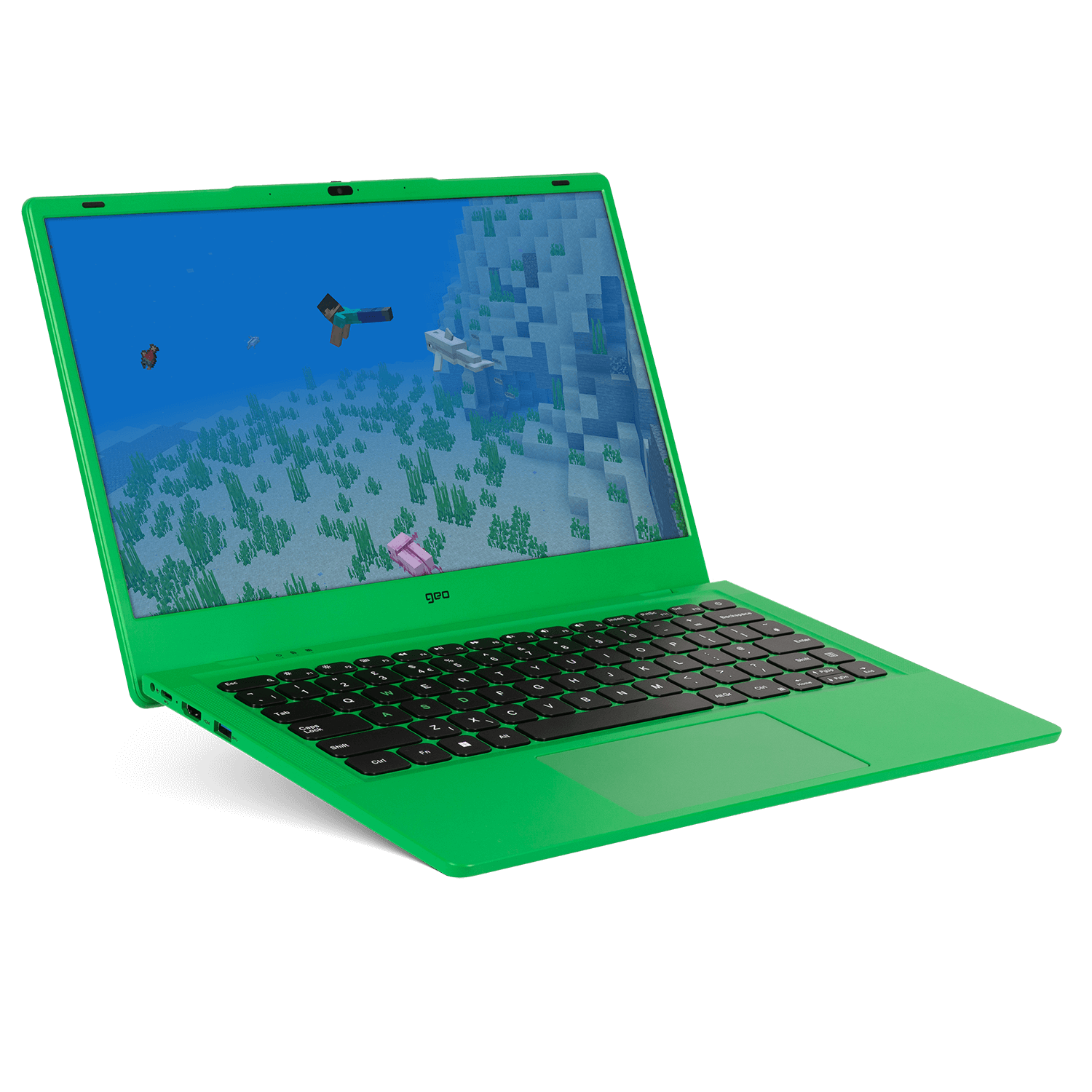 Brilliant 14.1″ HD Display
Dive into a world of vibrant visuals with a 1366 x 768 HD TN display, perfect for gaming, educational videos, and schoolwork alike. Your children will be captivated by the lifelike colours and clarity, making learning and entertainment truly immersive.
Keep on Task
Powered by an Intel Alderlake N100 CPU and 4GB DDR5 RAM, this laptop delivers fast performance for multitasking, gaming, and more. Effortlessly switch between school assignments, creative projects, and gaming sessions, without any slowdowns or hiccups.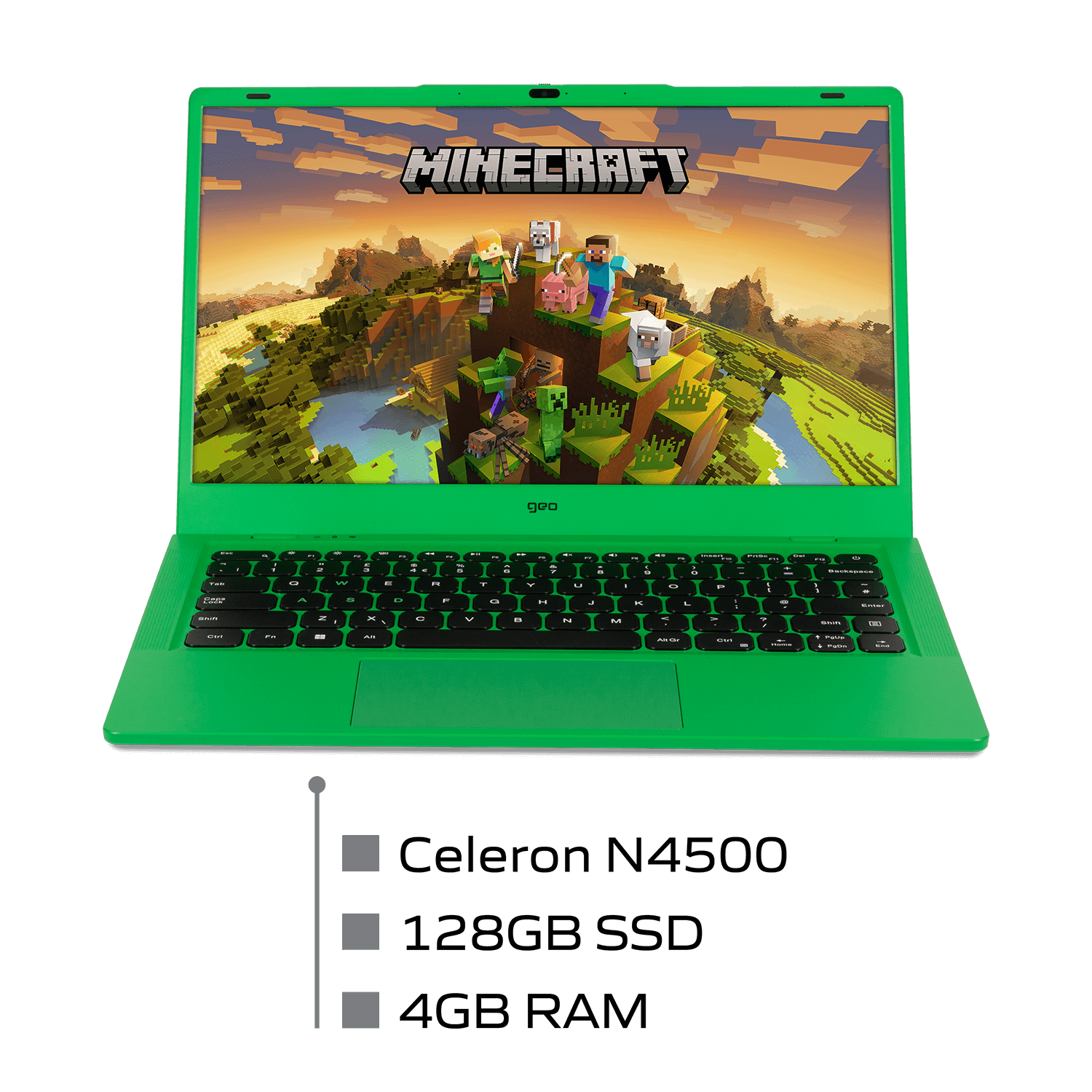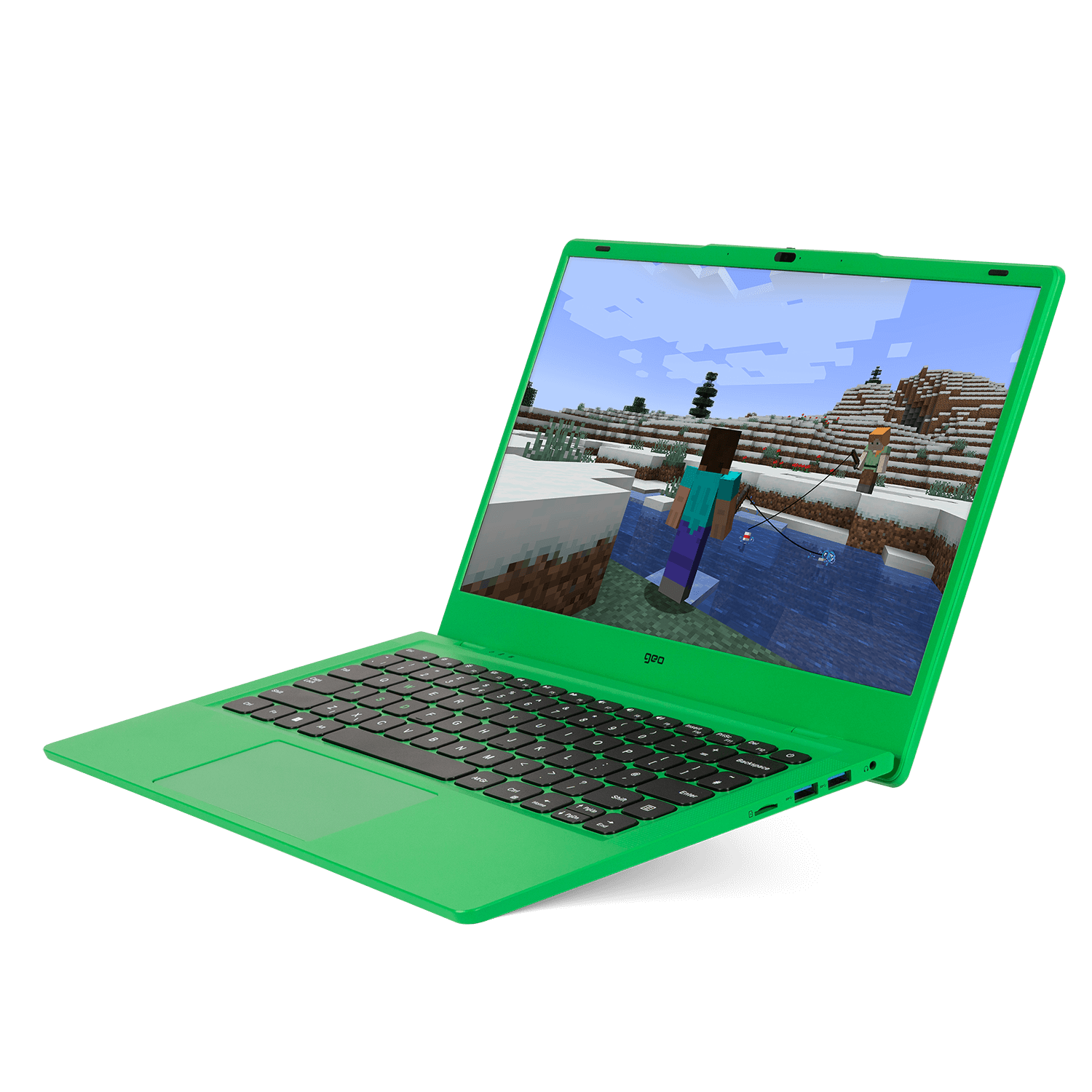 Speedy Storage
With 128GB of SSD storage, you can store games, projects, and memories with lightning speed and secure reliability. Say goodbye to slow load times and hello to instant access to your favourite apps and files.

Game Ready
The Geo Minecraft laptop is designed to be every young gamer's dream. It comes with a pre-installed copy of Minecraft, one of the most beloved and creative games in the world. Watch as your children embark on adventures, build incredible structures, and learn important problem-solving skills.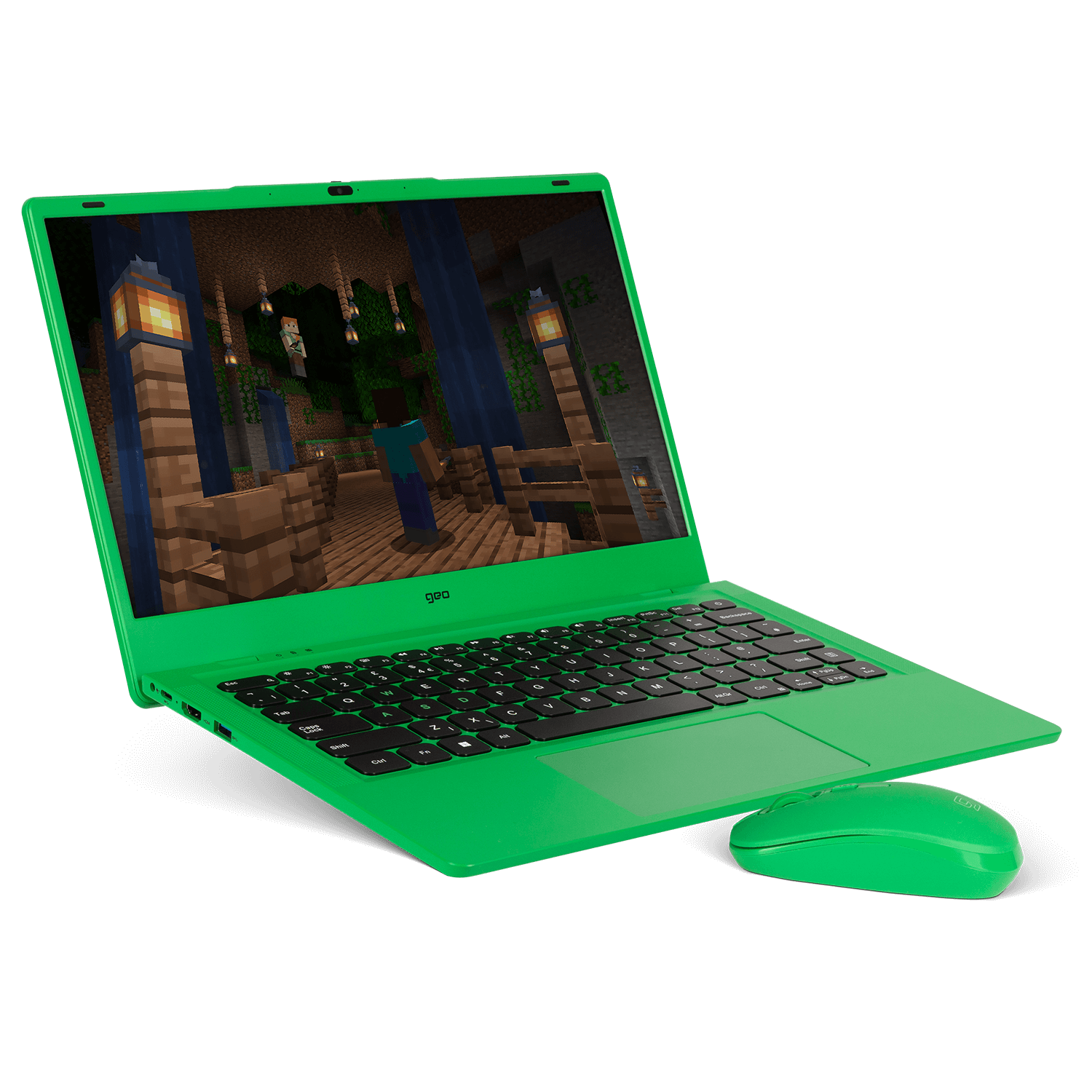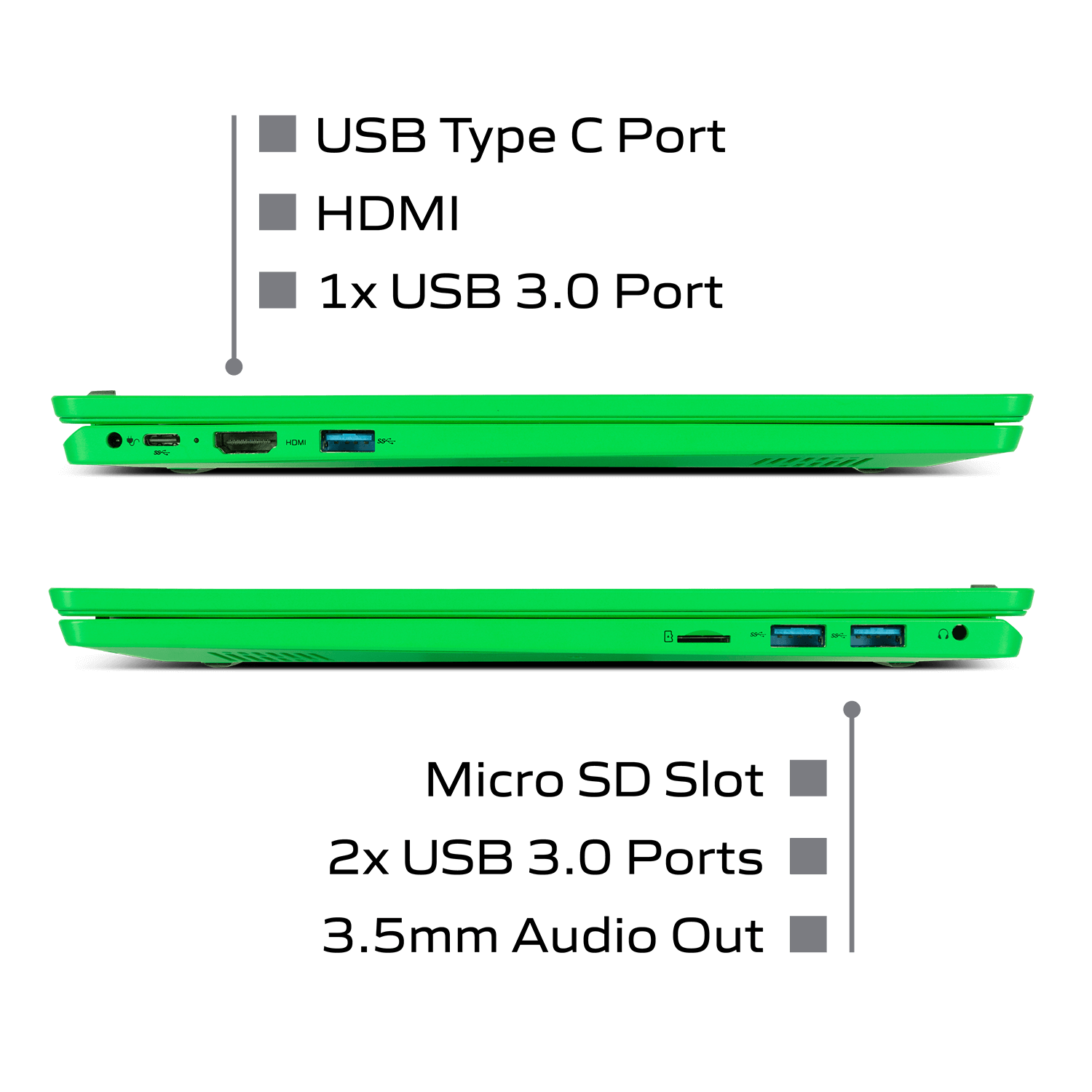 Always Connected
Stay connected with Bluetooth 4.2 and WiFi 802.11 b/g/n/ac. Plus, enjoy the convenience of multiple USB ports for connecting peripherals, an HDMI port for external displays, and a 3.5mm headphone jack for an immersive audio experience. Whether it's online school lessons or virtual hangouts with friends, this laptop keeps your kids connected.
Packed with Perks
This Geo laptop is equipped with a precision hardware touchpad that ensures smooth navigation, internal dual speakers that provide clear audio for videos and games, and dual microphones that are perfect for online classes and gaming communication. The integrated 2MP webcam includes a privacy cover and LED light to keep your children safe online. You can have peace of mind knowing that their online interactions are secure and private. Your children will have all the tools they need at their fingertips!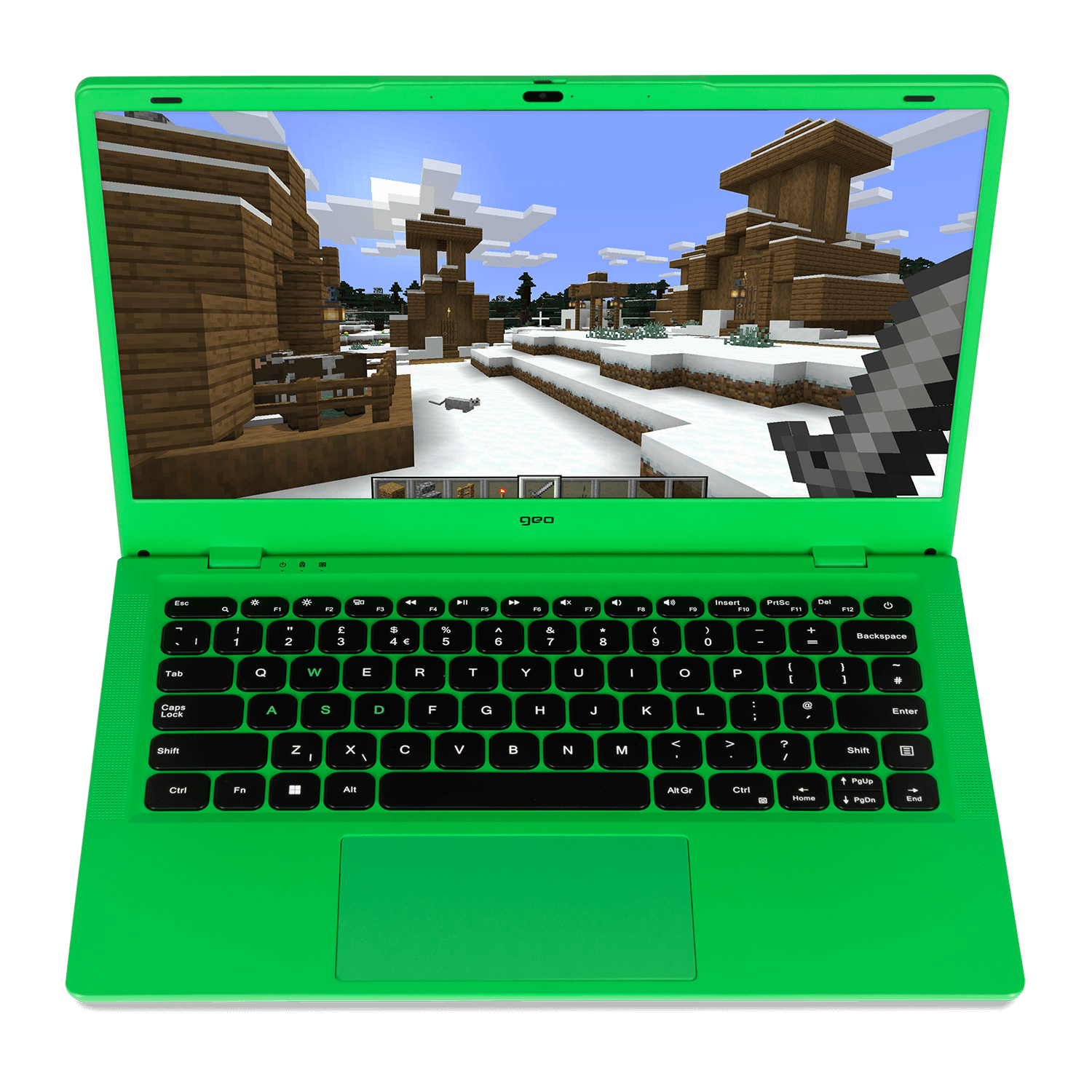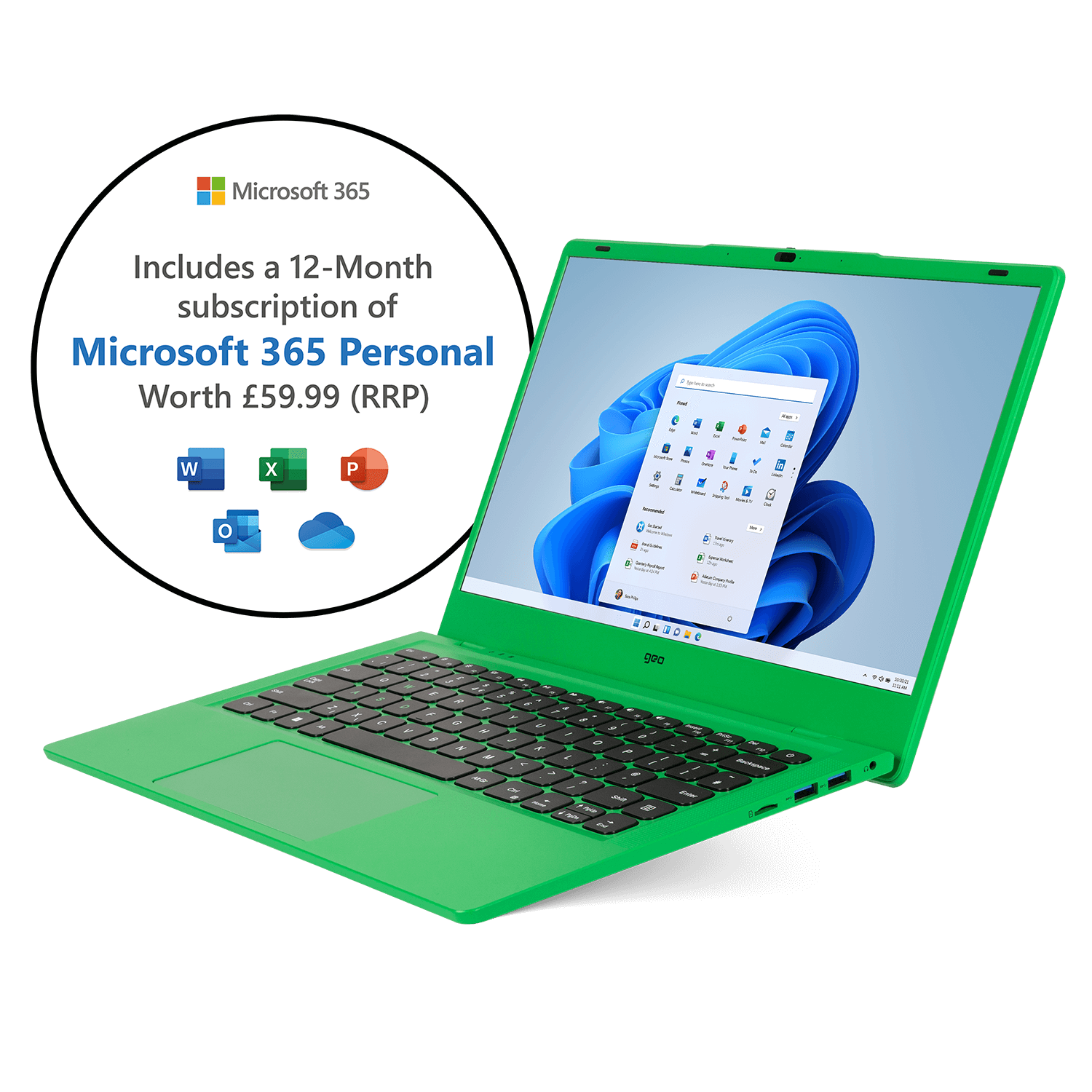 Productivity Bonus
Stay productive with included Windows 11 Home and Microsoft 365 Personal, making it a versatile tool for both learning and play. It's not just a gaming device; it's also a valuable resource for homework and educational tasks. The Geo Minecraft 14M Laptop is the perfect companion for young minds eager to explore, learn, and create.
Technical Specification
| Item | Description |
| --- | --- |
| Screen | Windows 11 Home |
| RAM / Storage | 4GB DDR5 RAM / 128GB Internal Storage (SSD) |
| CPU | Intel Alderlake N100 with Integrated GPU |
| Wireless | Bluetooth 4.2 / WIFI 802.11 b/g/n/ac |
| Connectivity | 1x Micro SD Slot, 3x USB 3.0 Type-A, 1x USB Type-C, HDMI port, 3.5mm Headphone Jack/Mic |
| Touch Pad | Hardware Precision Touch Pad |
| Speakers / Mic | Internal Dual Speakers / Dual Microphone |
| Webcam | 2MP Camera with privacy cover and LED light |
| Battery | 5000mAh LiPo battery (achieving 8.5 hours battery) |
| Software | Windows 11 Home / Microsoft 365 Personal |
| Chassis | Creeper Green Chassis with Black Keys |