Description
Xbox Games Pass Edition 14-inch Laptop
MPN: GE365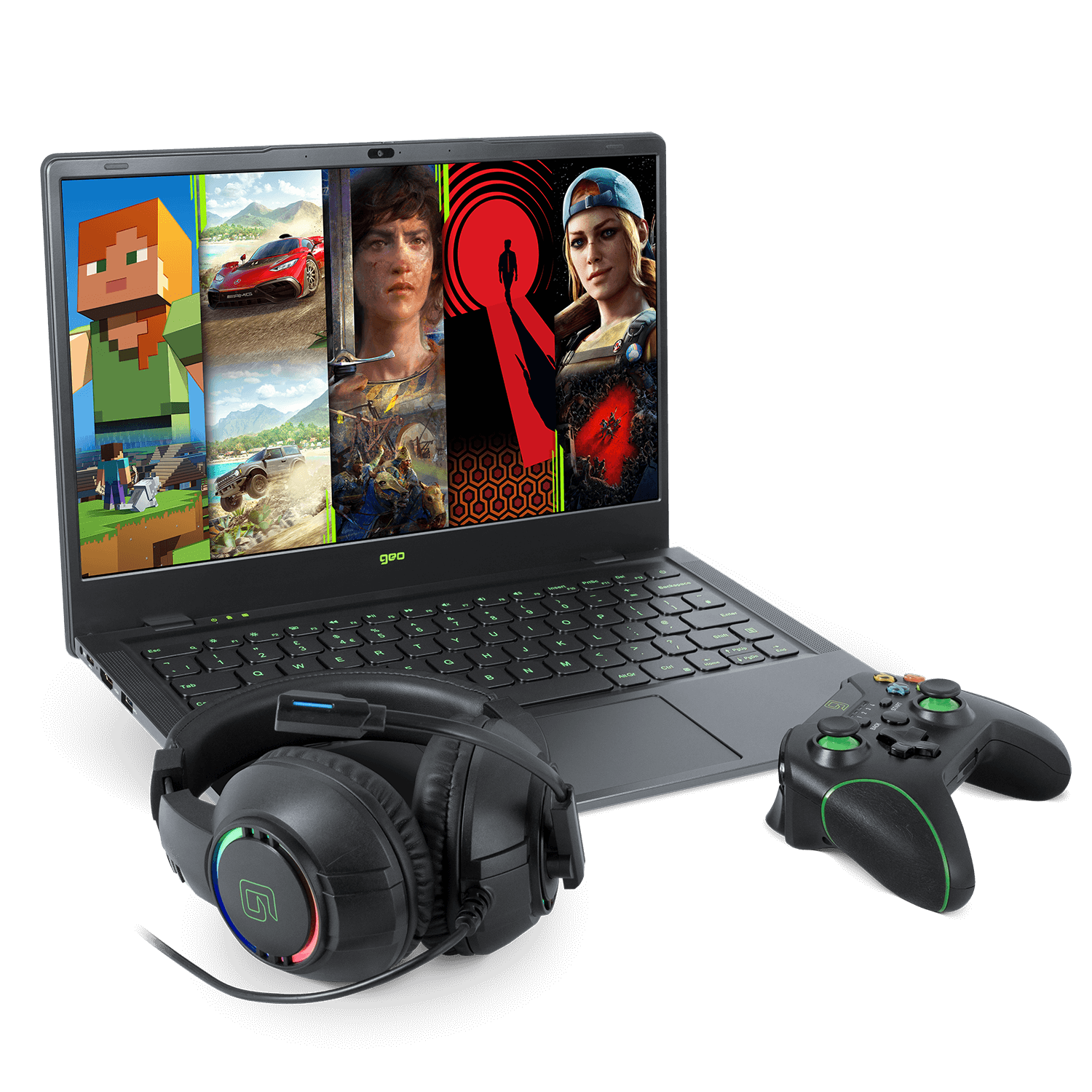 Where to Buy
Are you ready to take gaming to the cloud and unlock a treasure trove of high-quality titles? Meet the GeoBook 14X, a sleek and powerful cloud gaming device that's designed to keep your kids (and yourself!) entertained while also serving as a valuable tool for their studies. With the included gaming accessories, this Geo laptop is ready to dive into gaming lobbies straight out of the box!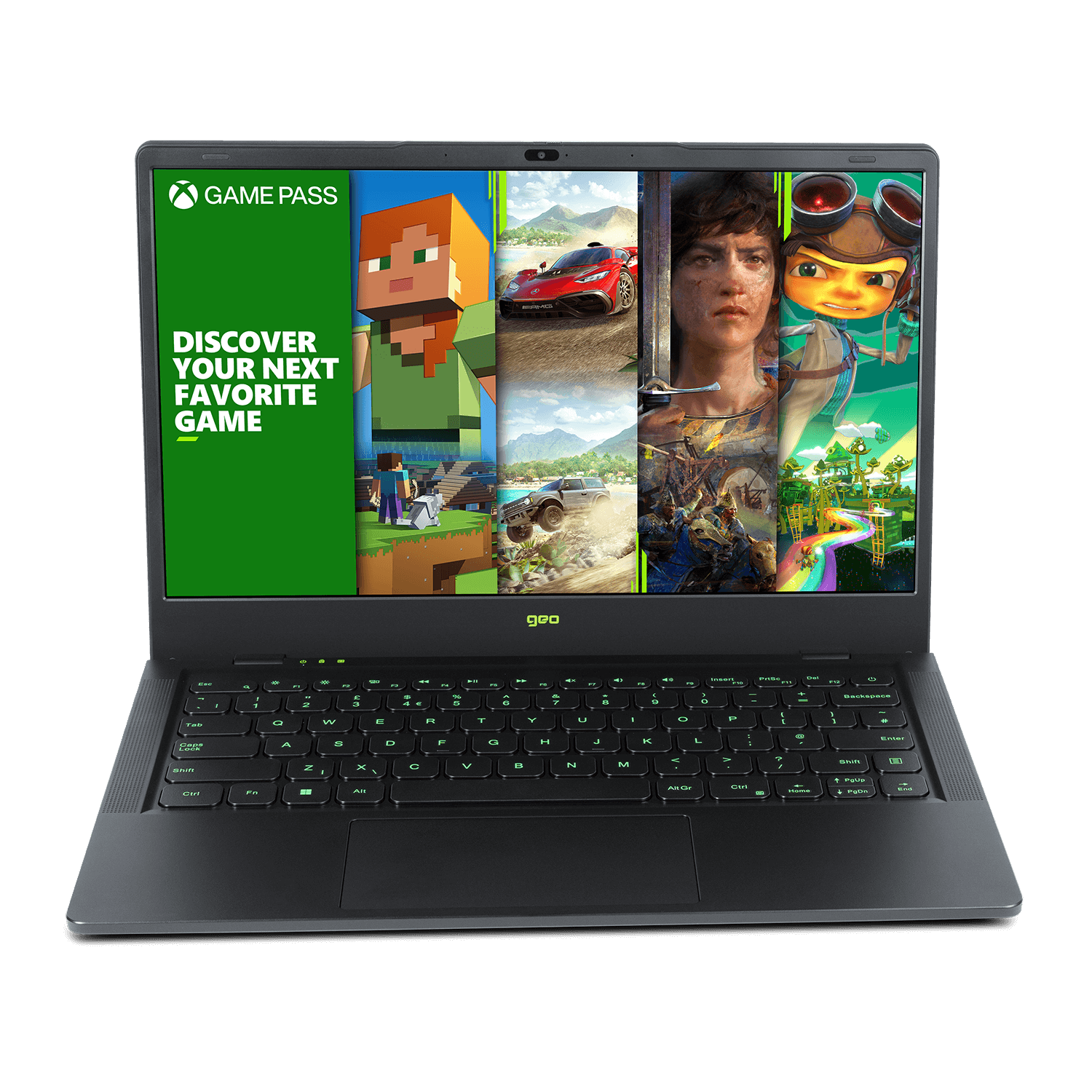 Spectacular 14.1″ HD Display
Immerse yourself in stunning visuals on the 1366 x 768 HD TN display. This screen brings content to life with vibrant colours and crisp details, ensuring that gaming sessions are nothing short of spectacular.
Epic Performance
The GeoBook 14X is powered by 4GB of DDR4 RAM and an Intel Jasperlake N4500 CPU with an integrated GPU. This combination ensures not only smooth and responsive performance for gaming but also efficient multitasking for schoolwork and projects.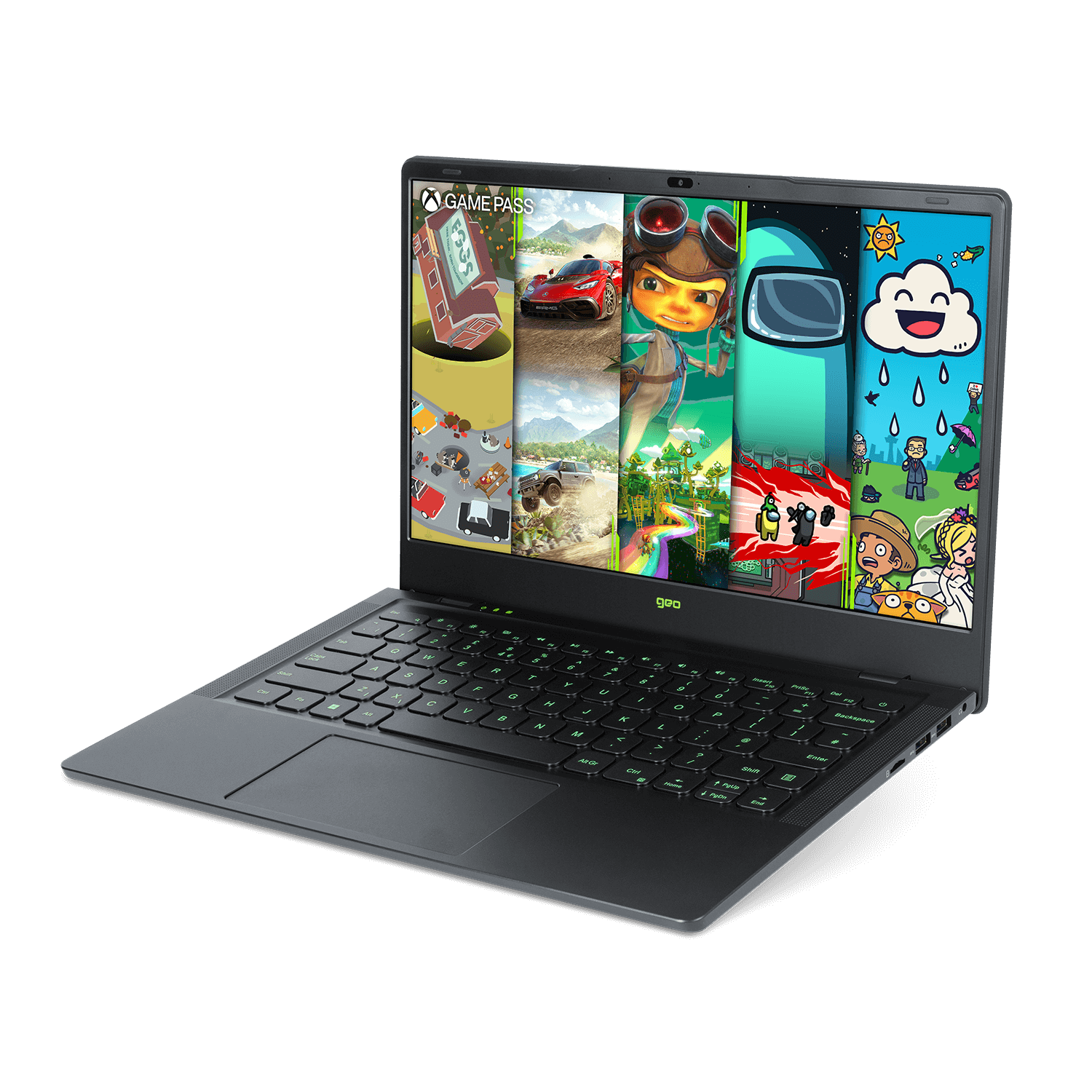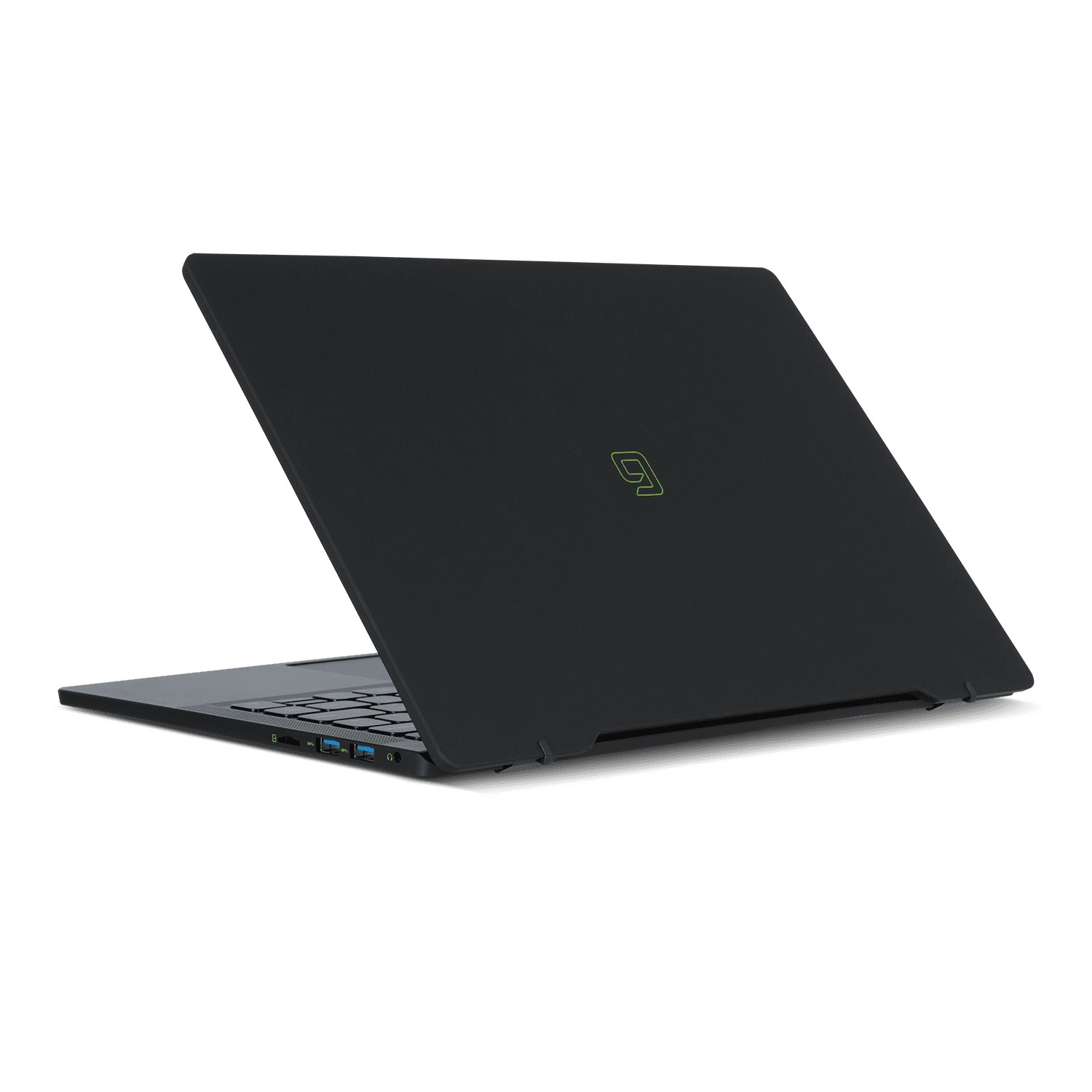 Speedy Storage
With 128GB of SSD storage, you can store games, projects, and memories with lightning speed and secure reliability. Say goodbye to slow load times and hello to instant access to your favourite apps and files.
Game Ready
The GeoBook 14X is your gateway to cloud gaming, offering access to hundreds of high-quality games through Xbox Games Pass. Your children can explore a vast library of titles, enjoying the latest games in HD at high frame rates, all without the need for expensive gaming hardware.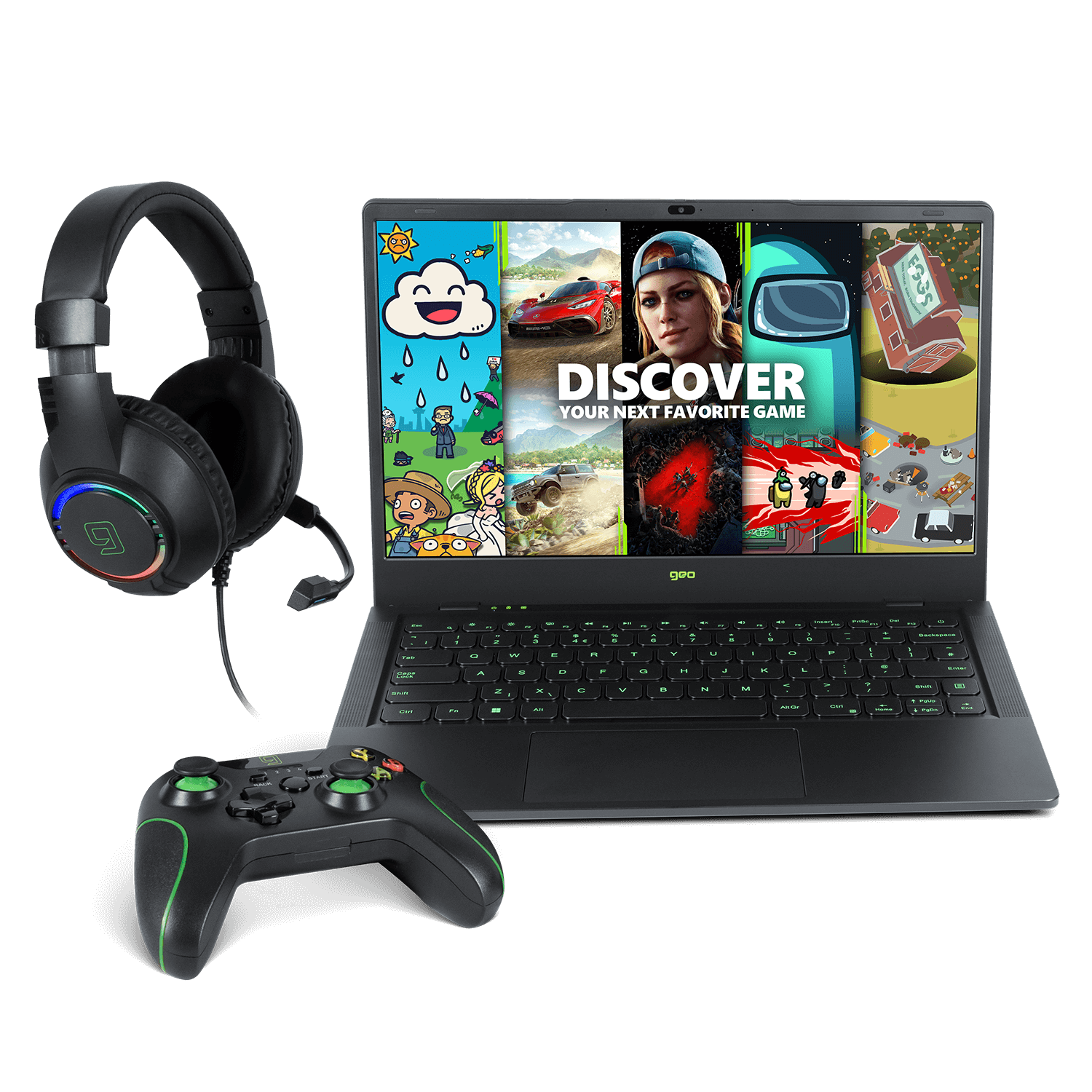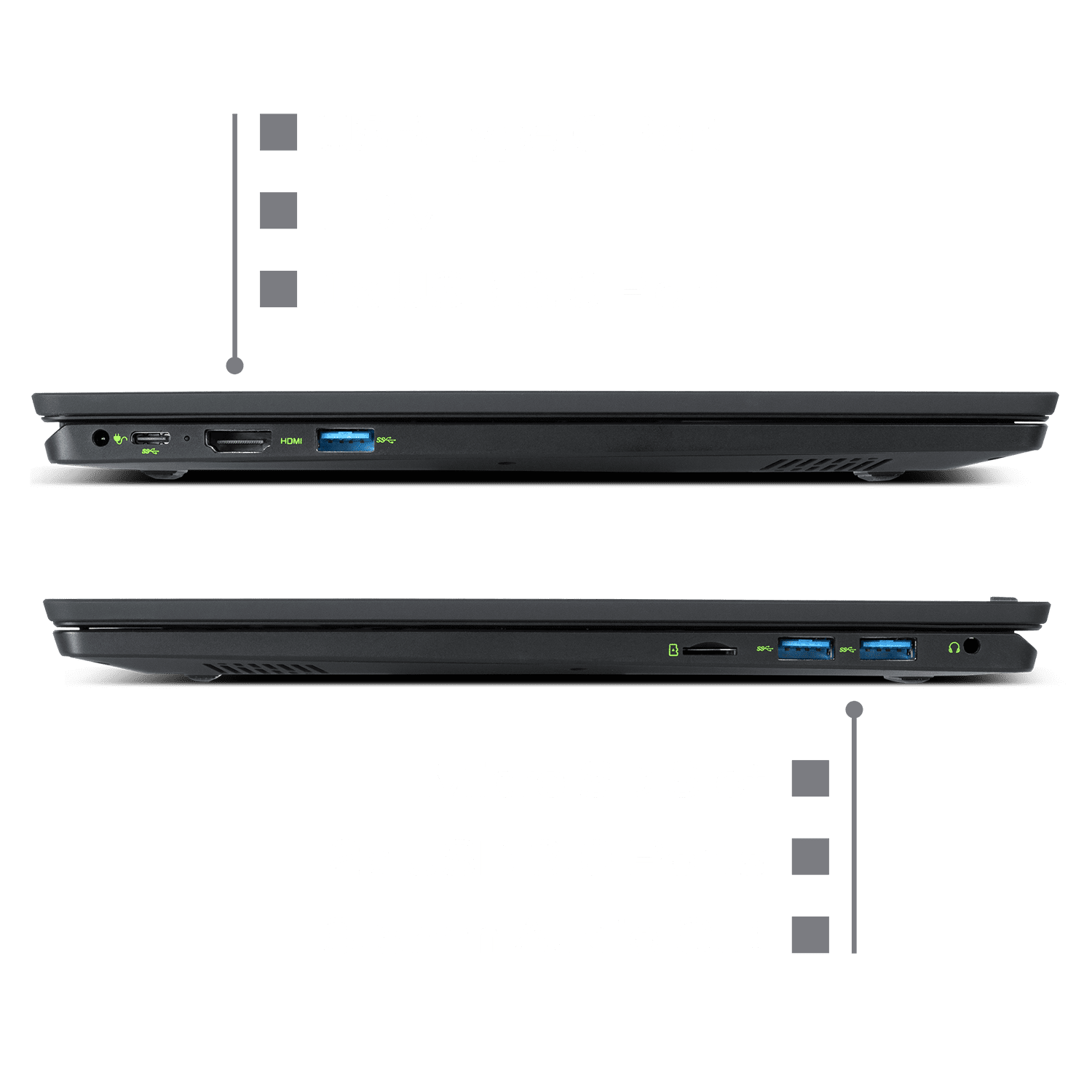 Supercharged Connectivity
Harness the power of AX WiFi (802.11 b/g/n/ac/ax) for lightning-fast, lag-free cloud gaming. Stream games at maximum speeds for the best possible cloud gaming experience, with virtually no interruptions or delays. Connect your GeoBook 14X to your TV via the HDMI cable and enjoy gaming on the big screen with the included control pad. It's like having your own gaming console, and it adds an extra layer of excitement to the gaming adventures.
Included with GeoBook 14X Laptop
3-month subscription included
 Included with the GeoBook 14X are a high-quality gaming headset and a wireless control pad. The gaming headset provides crystal-clear audio, allowing you to hear every footstep and communicate effectively with friends while gaming. The wireless control pad offers comfortable and convenient gameplay from the comfort of the couch.
1-year subscription included
Stay productive with included Windows 11 Home and Microsoft 365 Personal, making it a versatile tool for both learning and play. It's not just a gaming device; it's also a valuable resource for homework and educational tasks. The Geo 14X Laptop is the perfect companion for young minds eager to explore, learn, and create.

Technical Specifications
| Item | Description |
| --- | --- |
| Screen | 14.1" – 1366 x 768 HD TN Display |
| RAM / Storage | 4GB DDR4 RAM / 128GB Internal Storage (SSD) |
| CPU | Intel Jasperlake N4500 with Integrated GPU |
| Wireless | Bluetooth 5.0 / WIFI 802.11 b/g/n/ac/ax |
| Connectivity | 1x Micro SD Slot, 3x USB 3.0 Type-A, 1x USB Type-C, HDMI port, 3.5mm Headphone Jack/Mic |
| Touch Pad | Hardware Precision Touch Pad |
| Speakers / Mic | Stereo Speakers / Dual Microphone |
| Webcam | 2MP Camera with privacy cover and LED light |
| Battery | 5000mAh LiPo battery (achieving 8.5 hours battery) |
| Software | Windows 11 Home / Microsoft 365 Personal / XBOX Games Pass |
| Chassis | Black Chassis with Green Printed Keys |
| Peripherals | Gaming Headset and Controller |