Description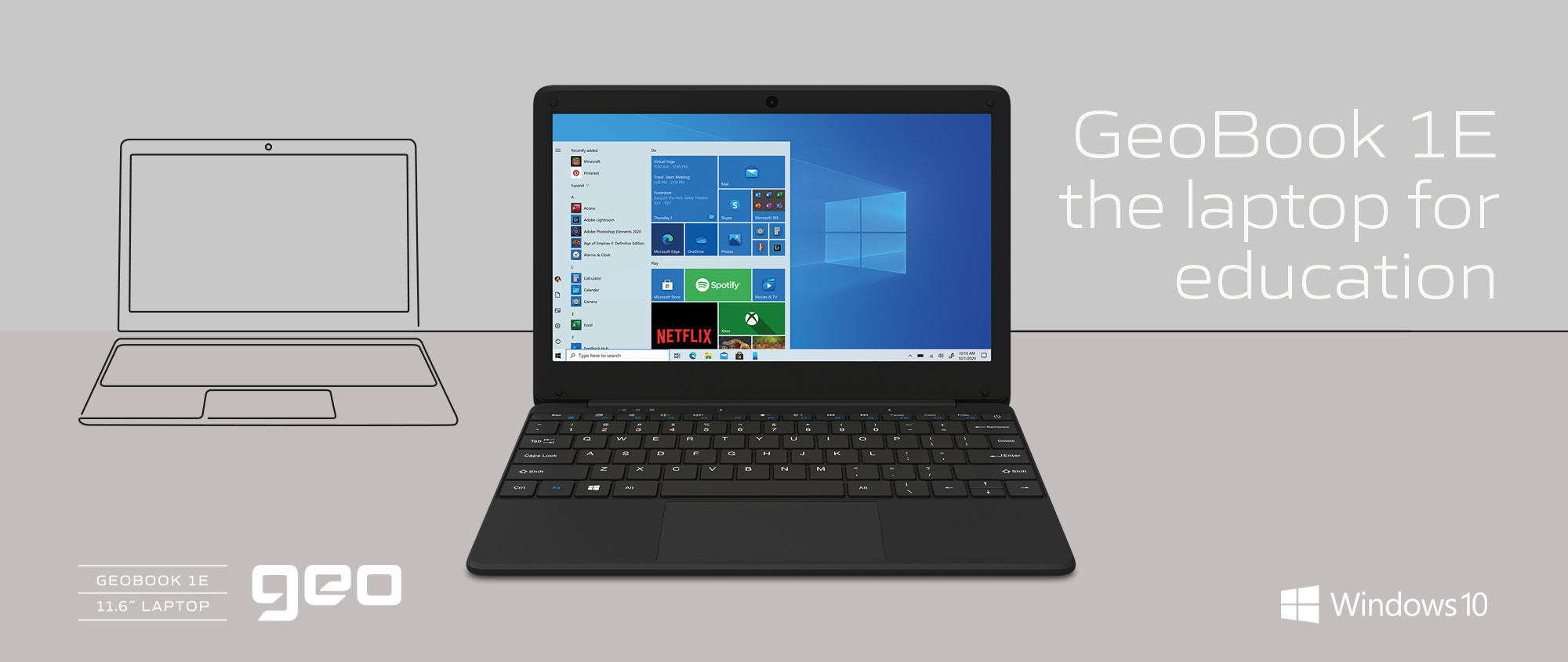 GeoBook 1e
Laptop for Schools
GeoBook 1e is for learning, at any time in any place. A lightweight 11.6-inch design ensures easy portability for users of all ages while an Intel Quad or Dual Core processor, 4GB of RAM memory and 64GB of fast eMMC built-in storage provide the performance.
Specialised for education, GeoBook 1e comes with Windows 10 Pro Education, reliable AC WiFi technology, a 2MP built-in webcam and dual microphones for optimal performance during remote teaching.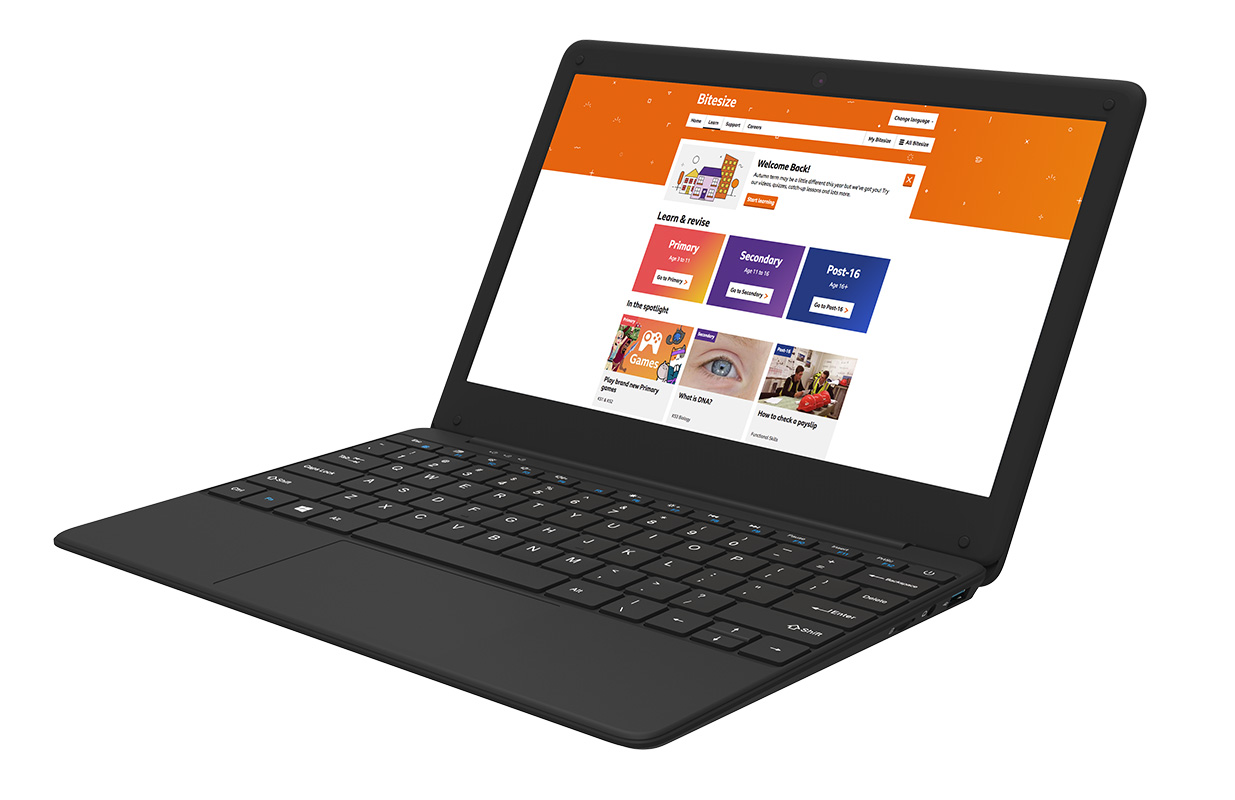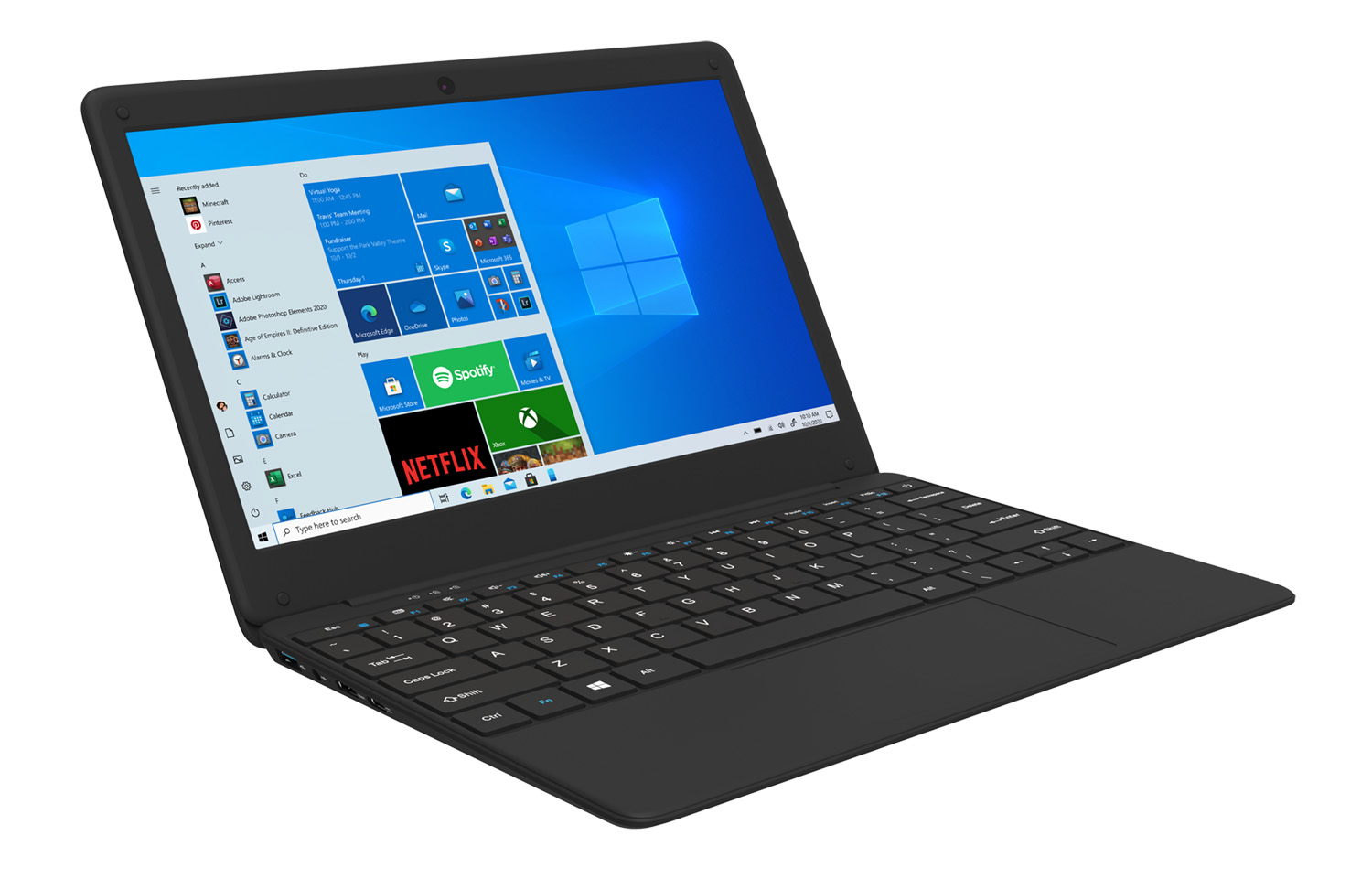 See & Be Seen,
Hear & Be Heard
We understand that education is a two-way process and it is vital to ensure students and teachers can connect both visibly and audibly to share questions, answers and more. GeoBook 1e is equipped with a 2MP webcam, dual microphones, and dual speakers to help keep communication as clear and simple as possible.
Share a Connection
Maintaining a stable connection during remote learning is key to getting messages across first-time around, so GeoBook 1e comes with 802.11 AC WiFi technology to keep students and teachers connected when it matters most.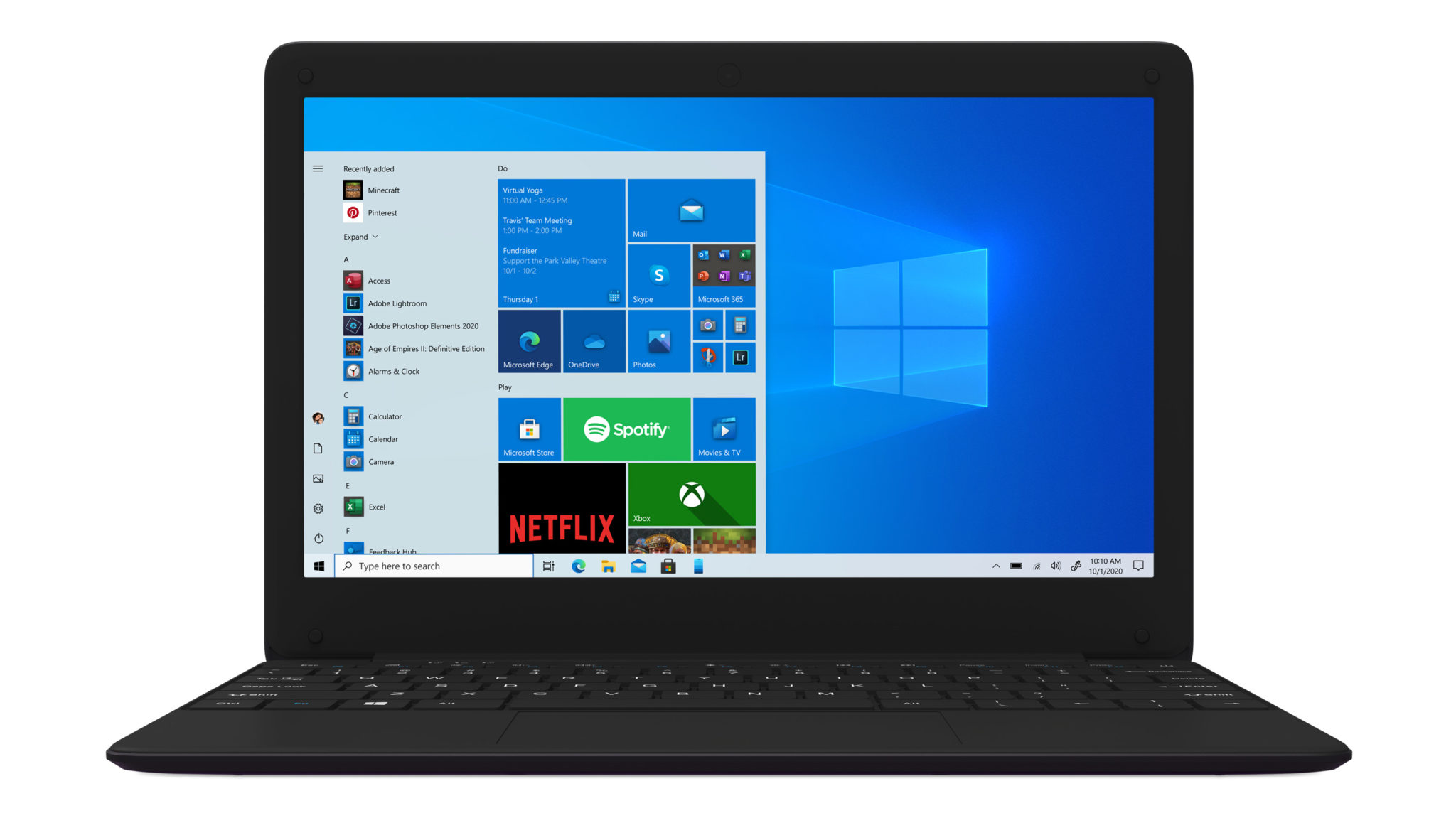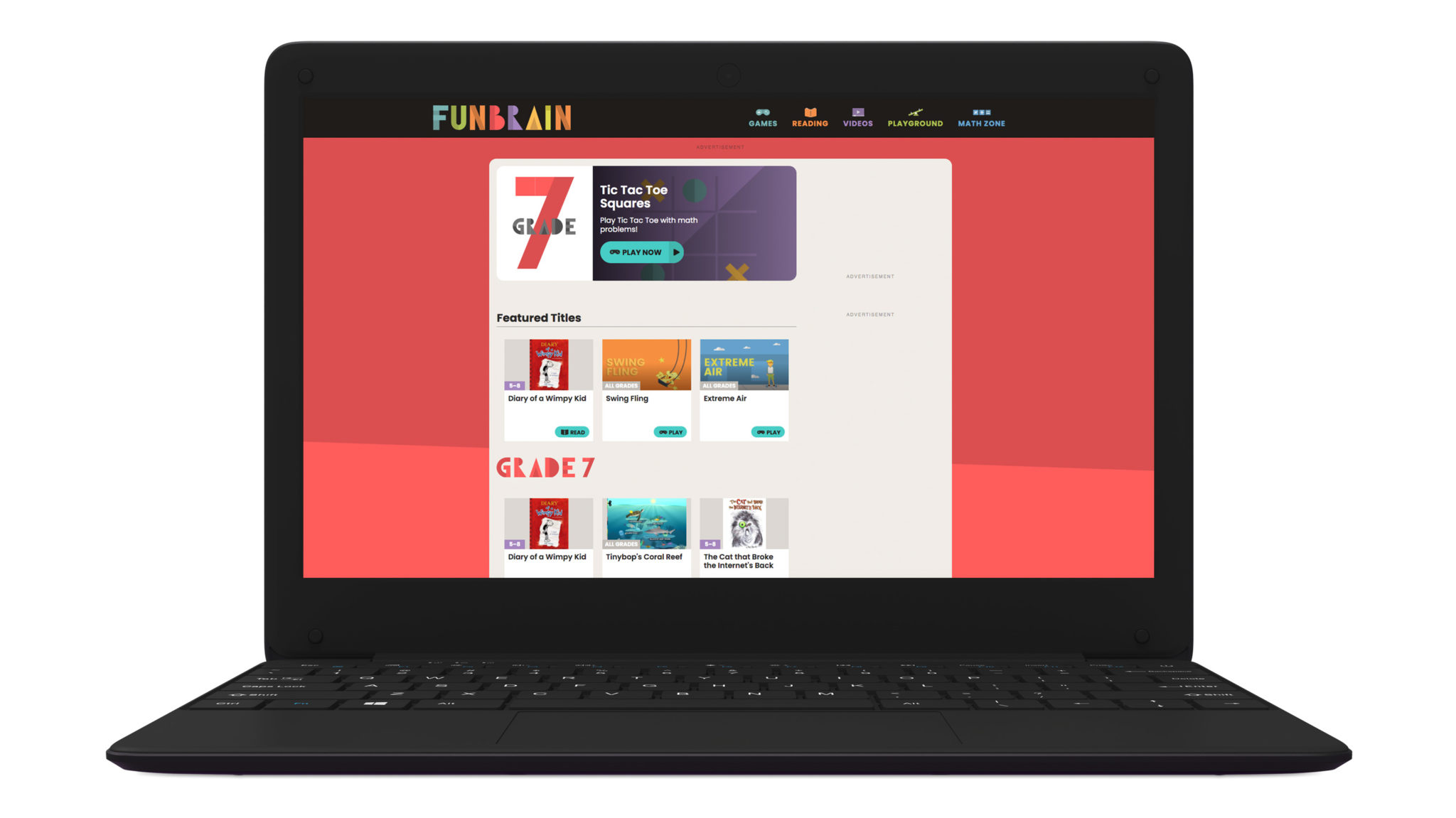 Windows 10 Pro Education
GeoBook 1e includes Windows 10 Pro Education, built for the productivity, security and privacy for all users, with important management controls needed in schools along with changes to default Windows settings specialised for this environment.
Do more with Windows 10.
Always Learning
With an 11.6-inch HD screen and a slim lightweight casing, GeoBook 1e is designed to move. Whether it is from home to school or room to room the 1e is ready to go. A compact footprint, precision touchpad and edge-to-edge keyboard make light work of small workspaces, allowing users to work easily and in comfort at all times.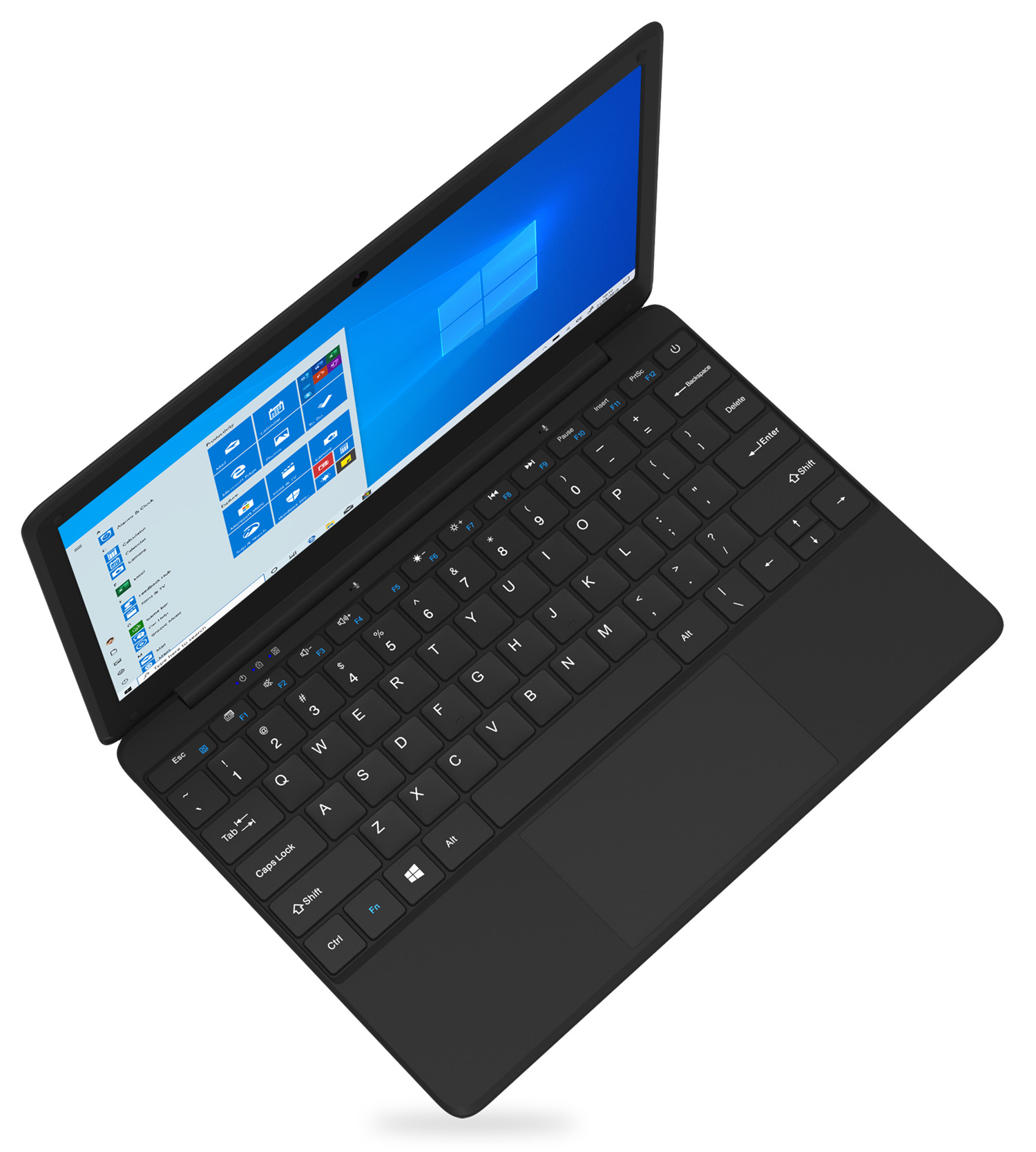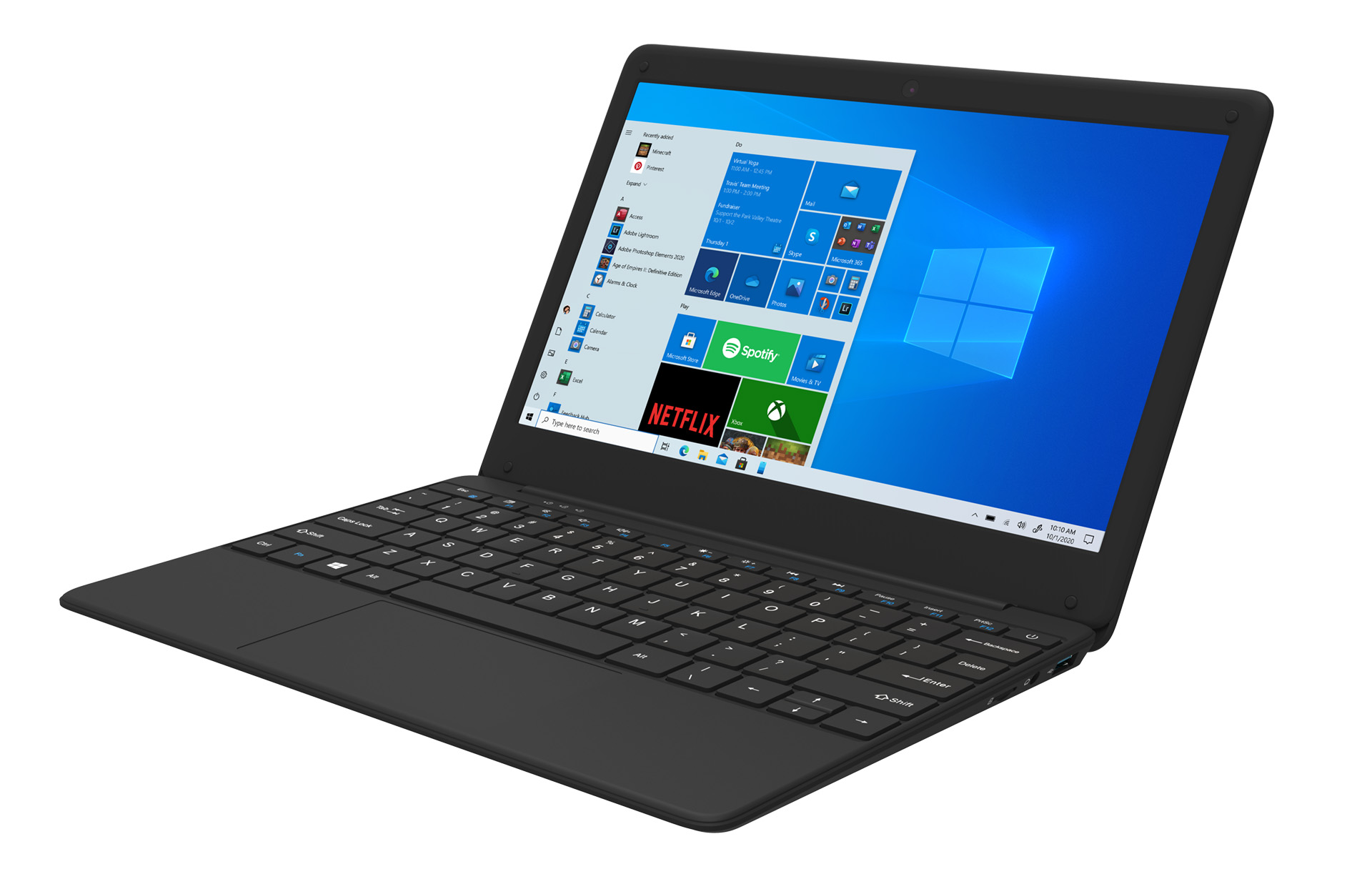 Access to Peripherals
GeoBook 1e comes with the latest connectivity options including a USB Type-C port supporting power, data, and displays. 2 high-speed USB 3.0 ports offer the widest compatibility with peripherals available on the market including keyboards, mice and more. Headphones can be connected via USB, 3.5mm Audio or Bluetooth.
A Mini-HDMI port allows for the connection of an additional screen and a MicroSD slot offers the facility to expand your storage and easily move data between devices.
Technical Specifications
| Item | Description |
| --- | --- |
| Operating System | Windows 10 Pro Education |
| CPU | Intel® Celeron® N3450 Processor (1.1GHz, Quad Core, 2MB L2 Cache) |
| Memory | 4GB LPDDR4 |
| Internal Storage | 64GB eMMC |
| Expandable Storage | MicroSD Card Slot (64GB Max) |
| Interfaces | USB-C, 2 x USB 3.0, HDMI-Mini, 3.5mm Headphone/Mic Port |
| Connectivity | Wi-Fi 802.11 b/g/n/ac, Bluetooth 4.2 |
| Camera | 2.0MP Front-Facing |
| Display | 11.6in HD TN (1366 x 768) |
| Graphics | Integrated Intel® HD Graphics 500 |
| Battery | 4500mAh, 7.6v Lithium Polymer |
| Weight | 1011g |
| Item | Description |
| --- | --- |
| Operating System | Windows 10 Pro Education |
| CPU | Intel® Celeron® N4020 Processor (1.1GHz, Dual Core, 4MB Cache) |
| Memory | 4GB LPDDR4 |
| Internal Storage | 64GB eMMC |
| Expandable Storage | MicroSD Card Slot (64GB Max) |
| Interfaces | USB-C, 2 x USB 3.0, HDMI-Mini, 3.5mm Headphone/Mic Port |
| Connectivity | Wi-Fi 802.11 b/g/n/ac, Bluetooth 4.2 |
| Camera | 2.0MP Front-Facing |
| Display | 11.6in HD TN (1366 x 768) |
| Graphics | Integrated Intel® UHD Graphics 600 |
| Battery | 4500mAh, 7.6v Lithium Polymer |
| Weight | 1011g |