Description
14″ Laptop with Minecraft Included
MPN: GE334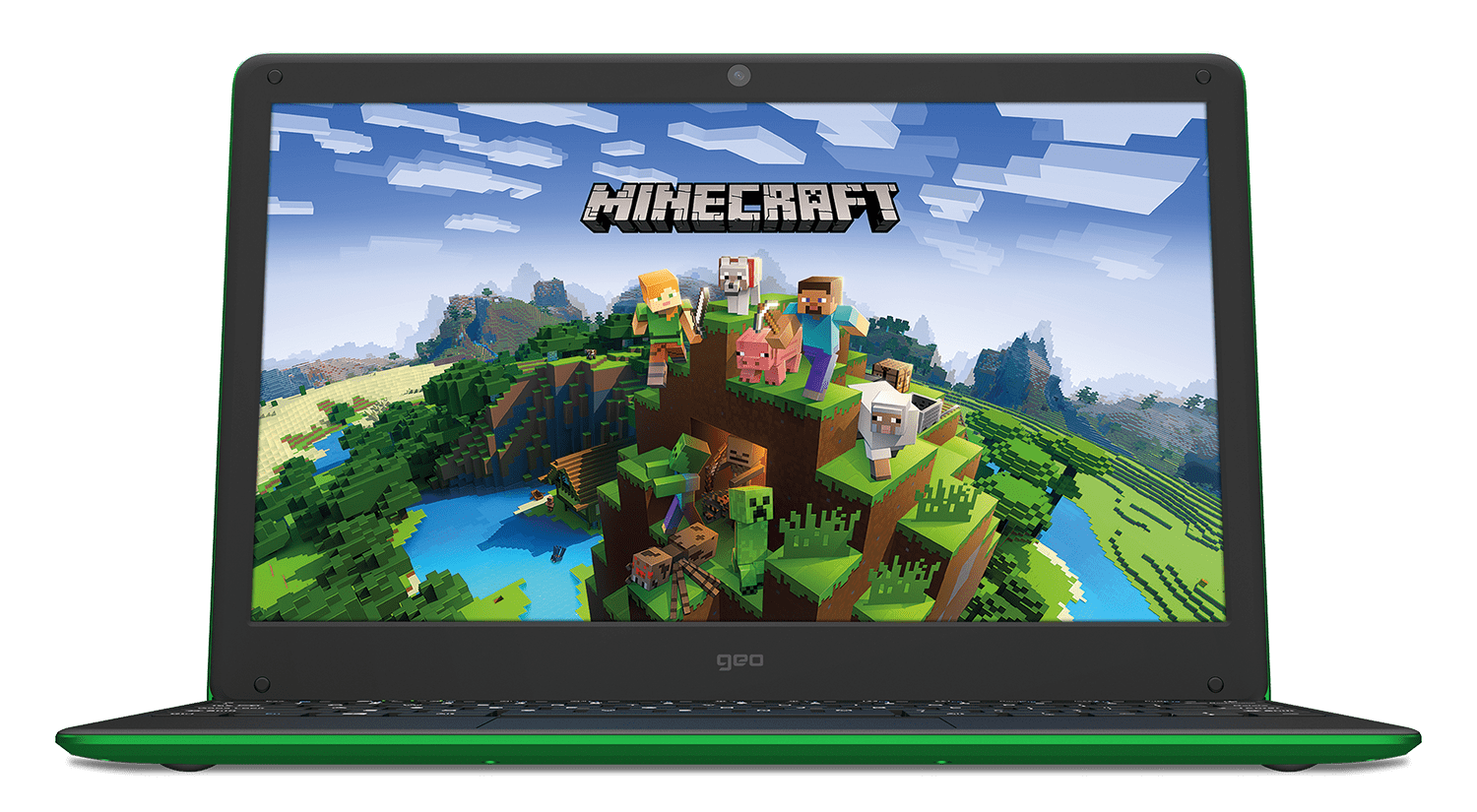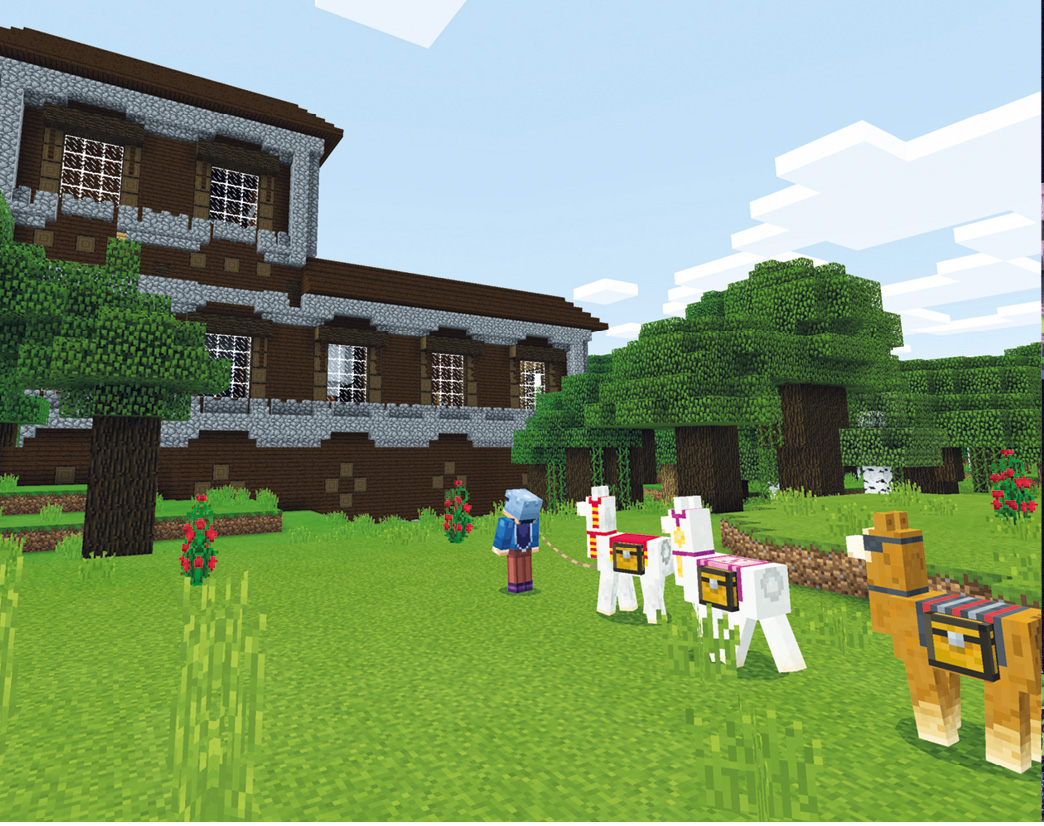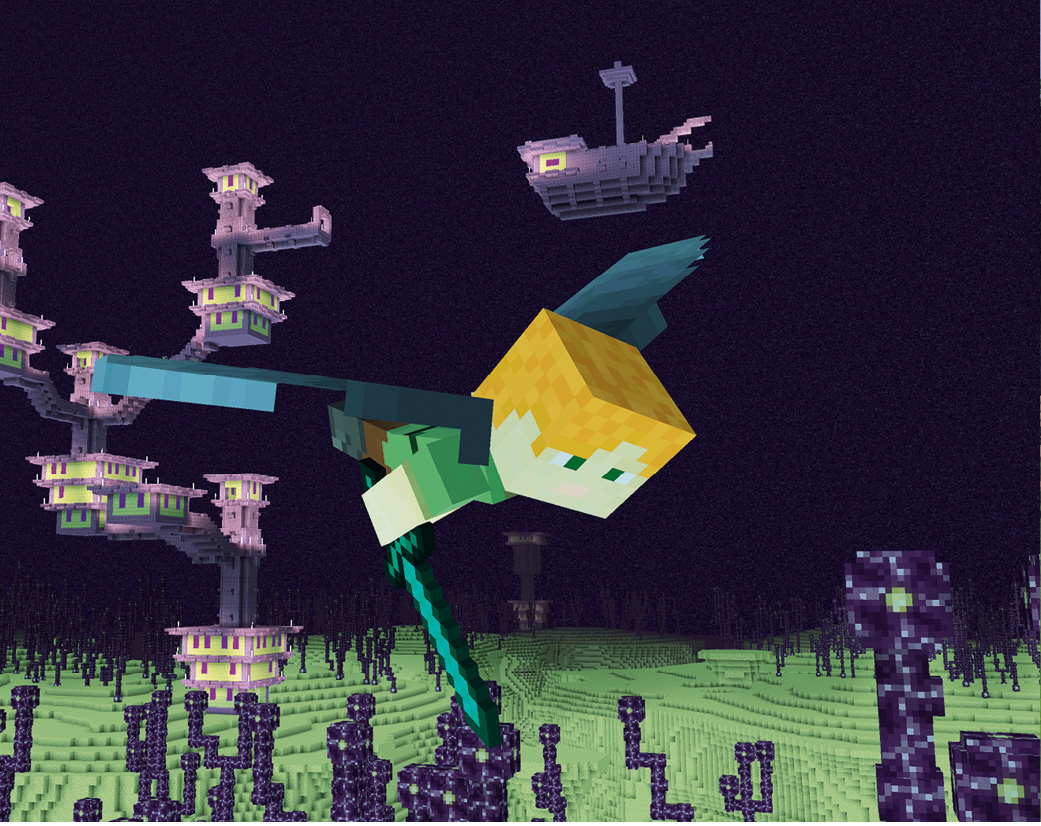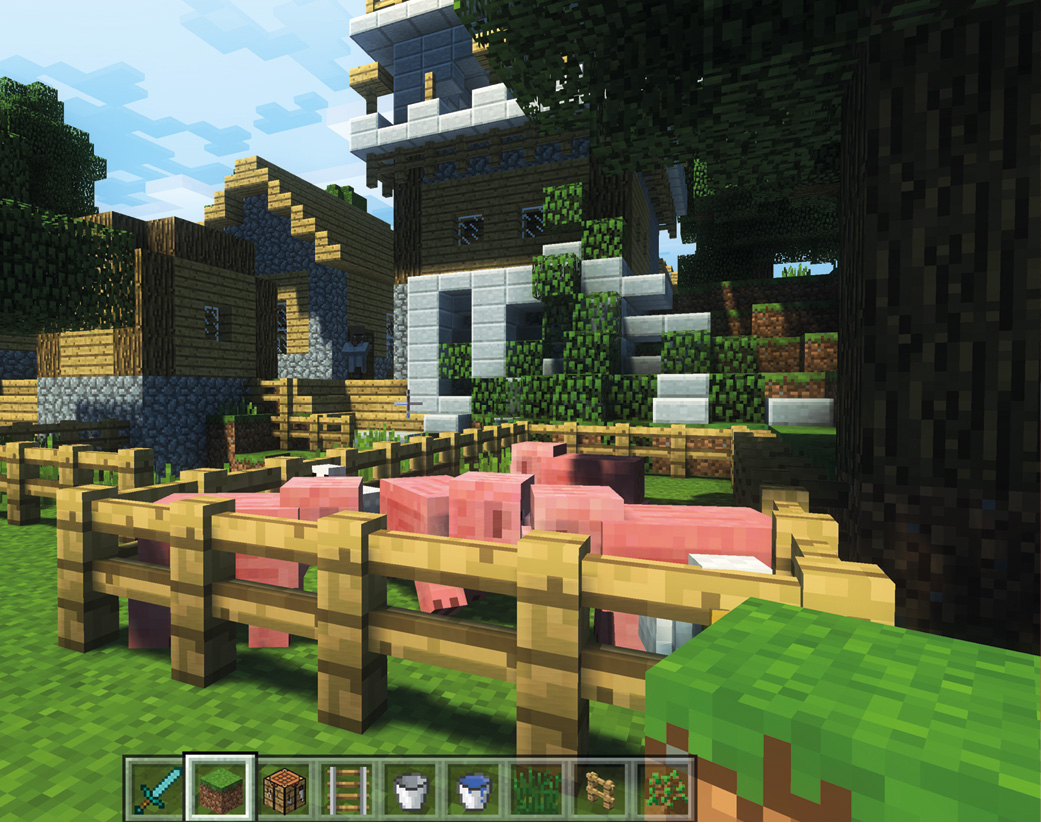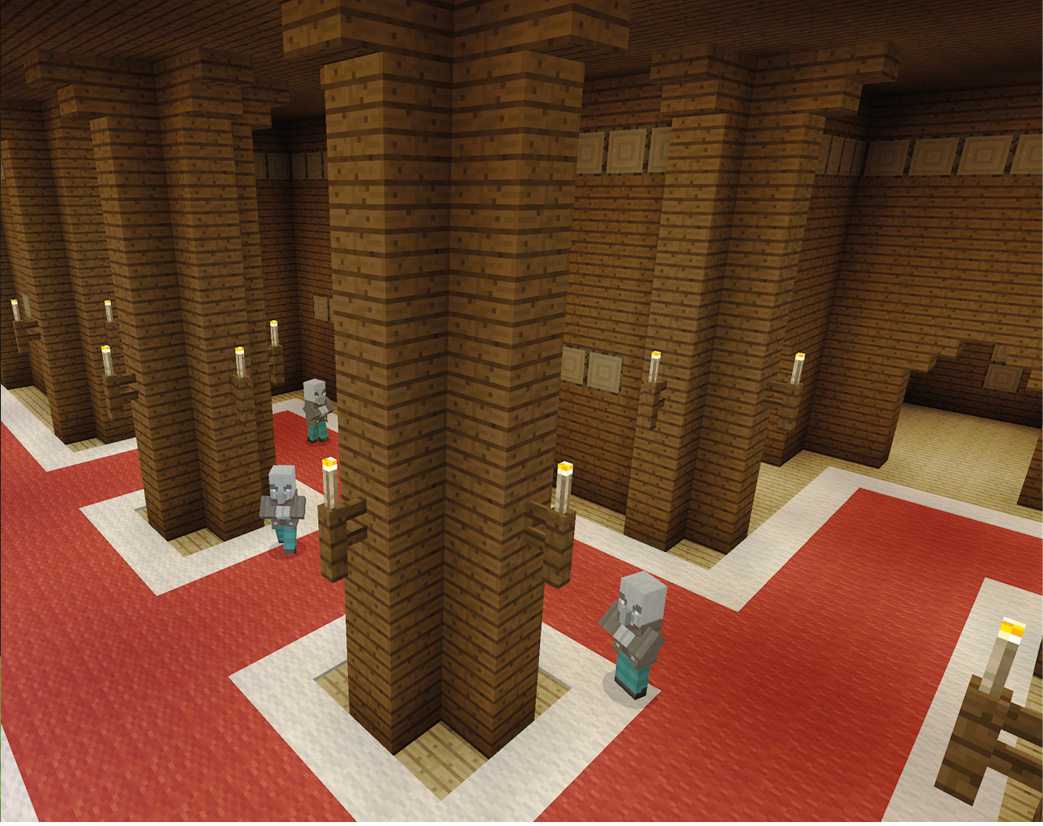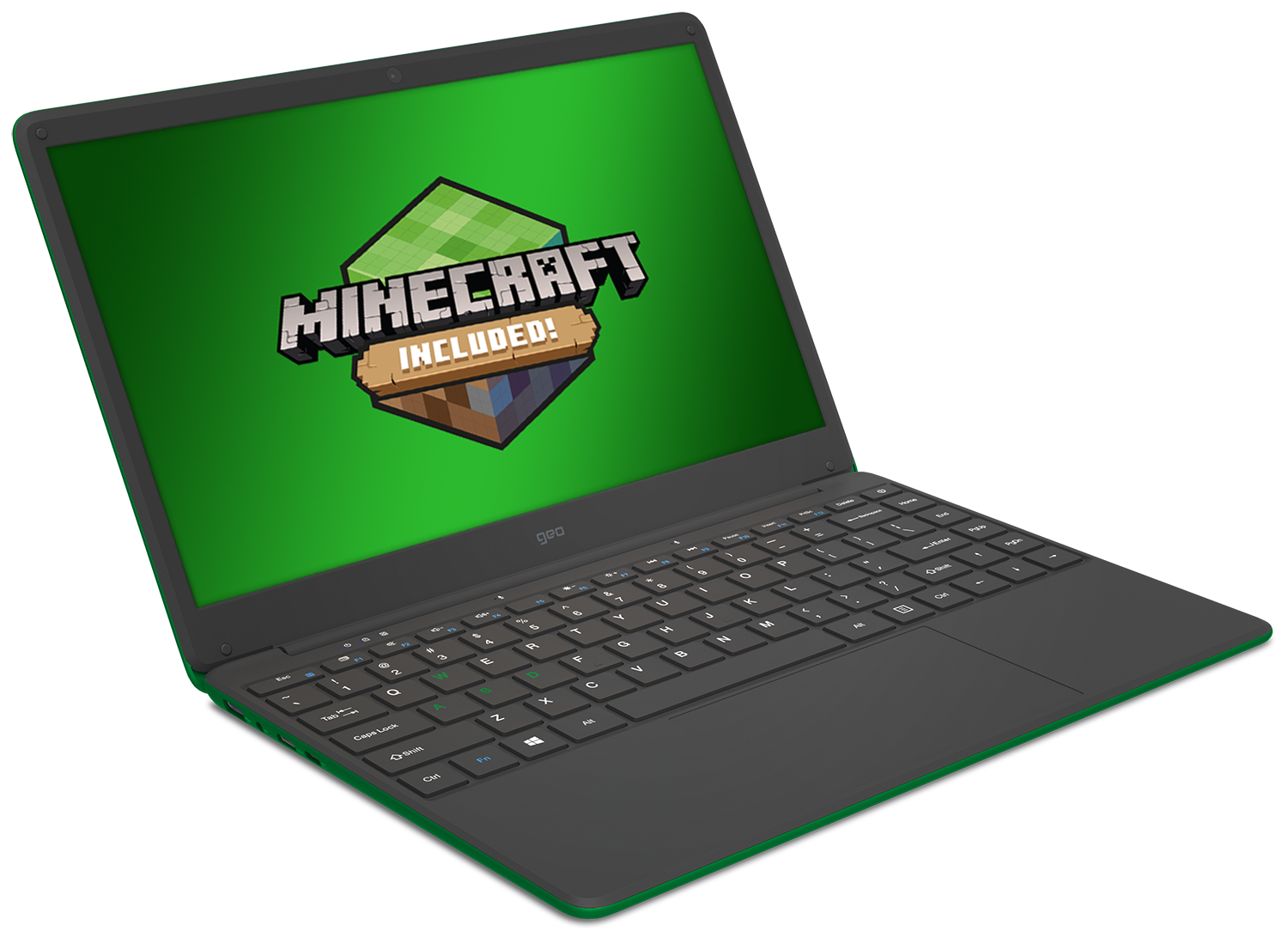 Build, survive and thrive in a world of endless possibilities with GeoBook 140 Minecraft Edition, a 14-inch laptop that includes the incredibly popular Minecraft free of charge from the Microsoft Store, and a set of Minecraft character stickers to help you personalise your device!
One laptop for work and play
A compact and portable laptop with a 14-inch HD display, GeoBook 140 Minecraft Edition is powered by an Intel Celeron Dual-Core processor and 4GB RAM. Perfectly suited to the dual-roles of homework and play, this versatile laptop comes with Windows 11 Home (S mode), and includes a 1-year subscription to Microsoft 365, along with Minecraft's rewarding gameplay experience.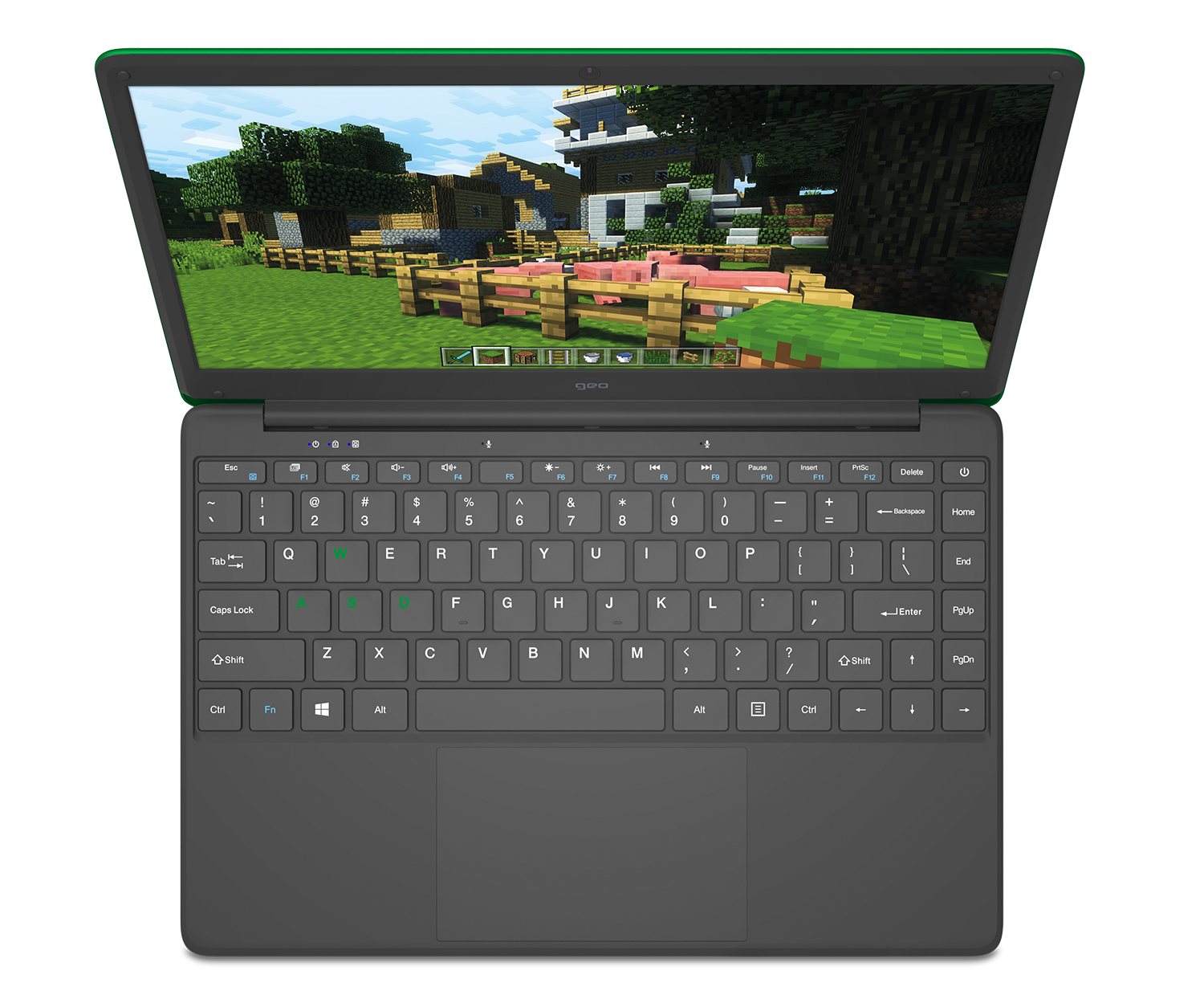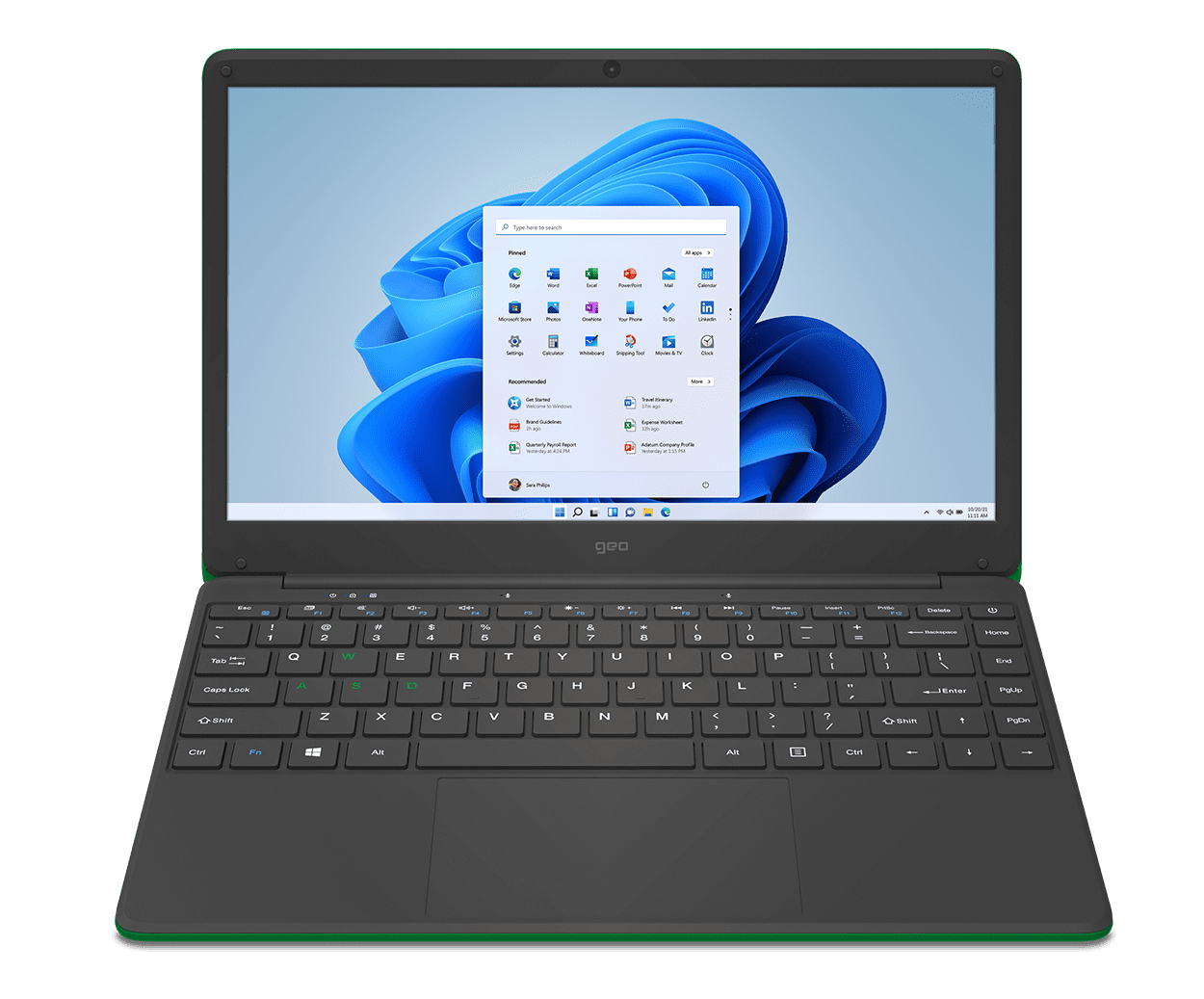 Make it your own
A lightweight frame and 14-inch shell means GeoBook 140 Minecraft Edition can be carried with you for use wherever you need it. This is the Green version, but Blue is also available, and you can customise your laptop with the included sticker pack to truly make it yours.

Windows 11 Home & Microsoft 365 Personal
GeoBook 140 comes with Windows 11 Home (S mode) ready to go. With the widest range of software and peripheral device compatibility available, Windows 11 brings you closer to the things you love.
A one-year subscription to Microsoft 365 Personal means you will be ready to get started with premium Office apps including Word, Excel, PowerPoint, and Outlook plus 1 TB of OneDrive cloud storage to auto-save, keep in sync, and back up files and photos.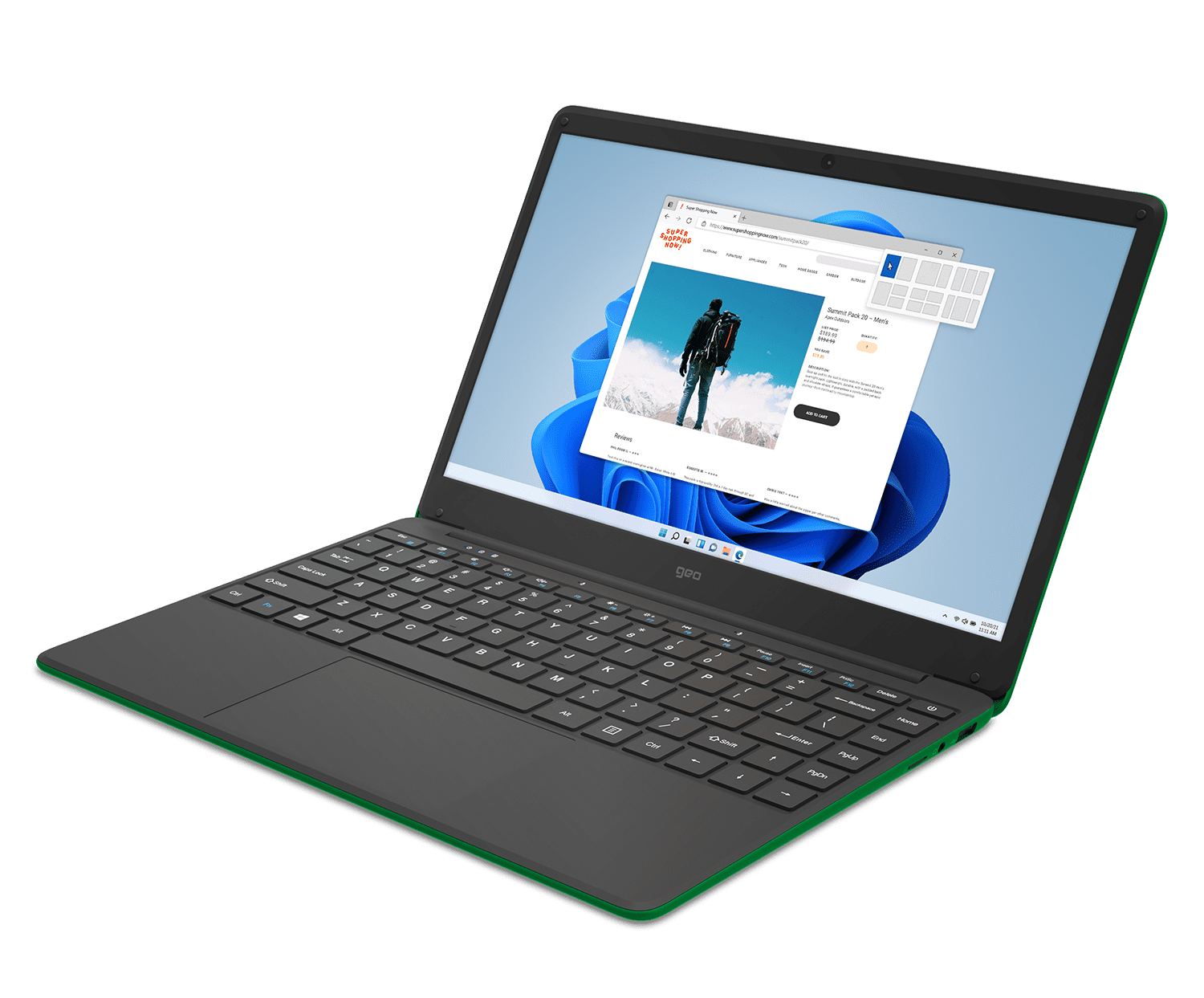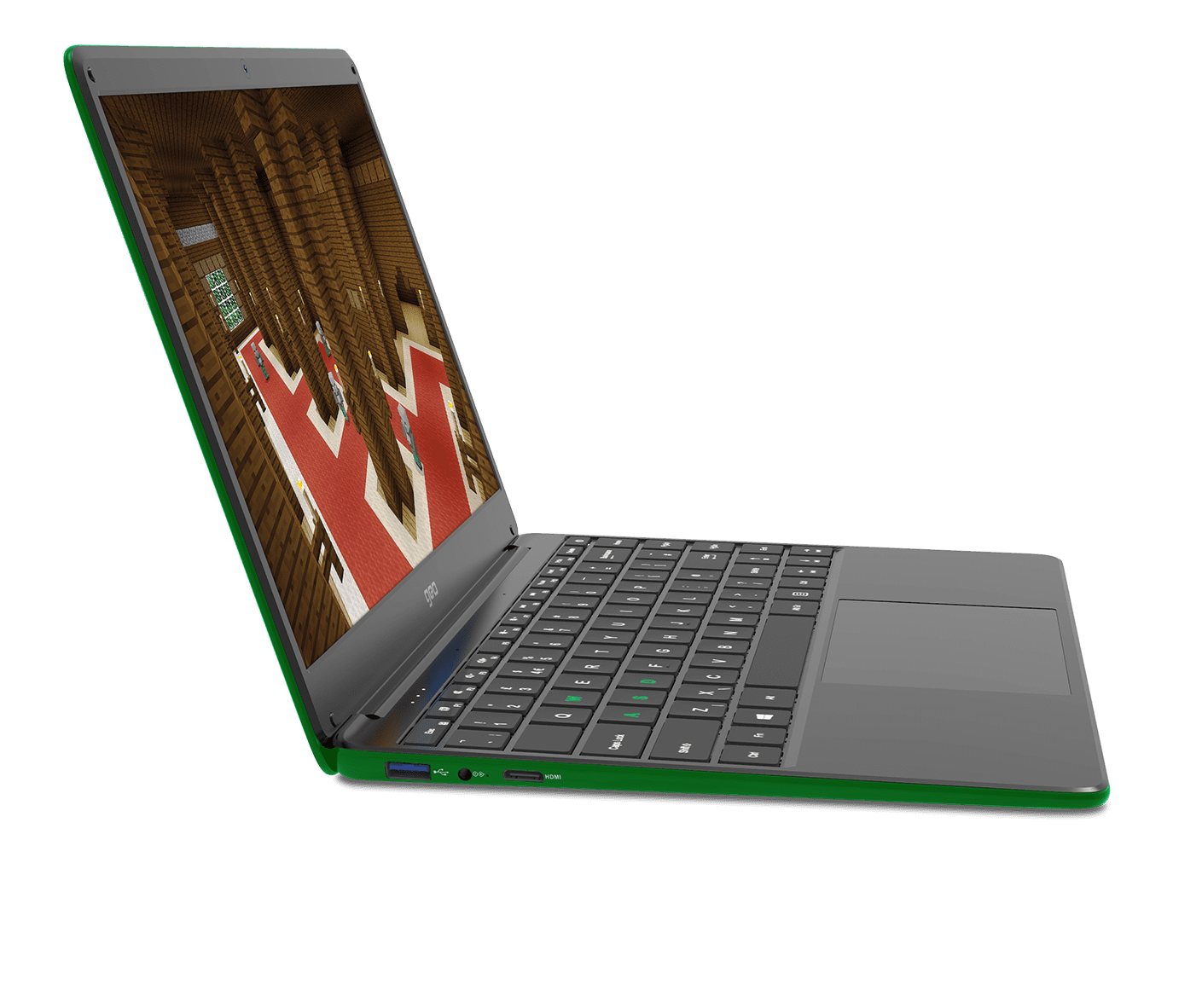 Connection Options
GeoBook 140 Minecraft Edition comes with a great range of ports allowing connection of peripherals, headphones and displays. Two USB 3.0 ports, a Mini-HDMI, 3.5mm Audio and a MicroSD card slot are included.
Wireless connectivity is also no problem, with AC WiFi and Bluetooth 4.0 both ready to get you connected.
Internal Storage
64GB internal storage is included with the GeoBook 140 Minecraft Edition 14-inch laptop. You can add external storage devices via USB or by adding a MicroSD card (up to an additional 64GB).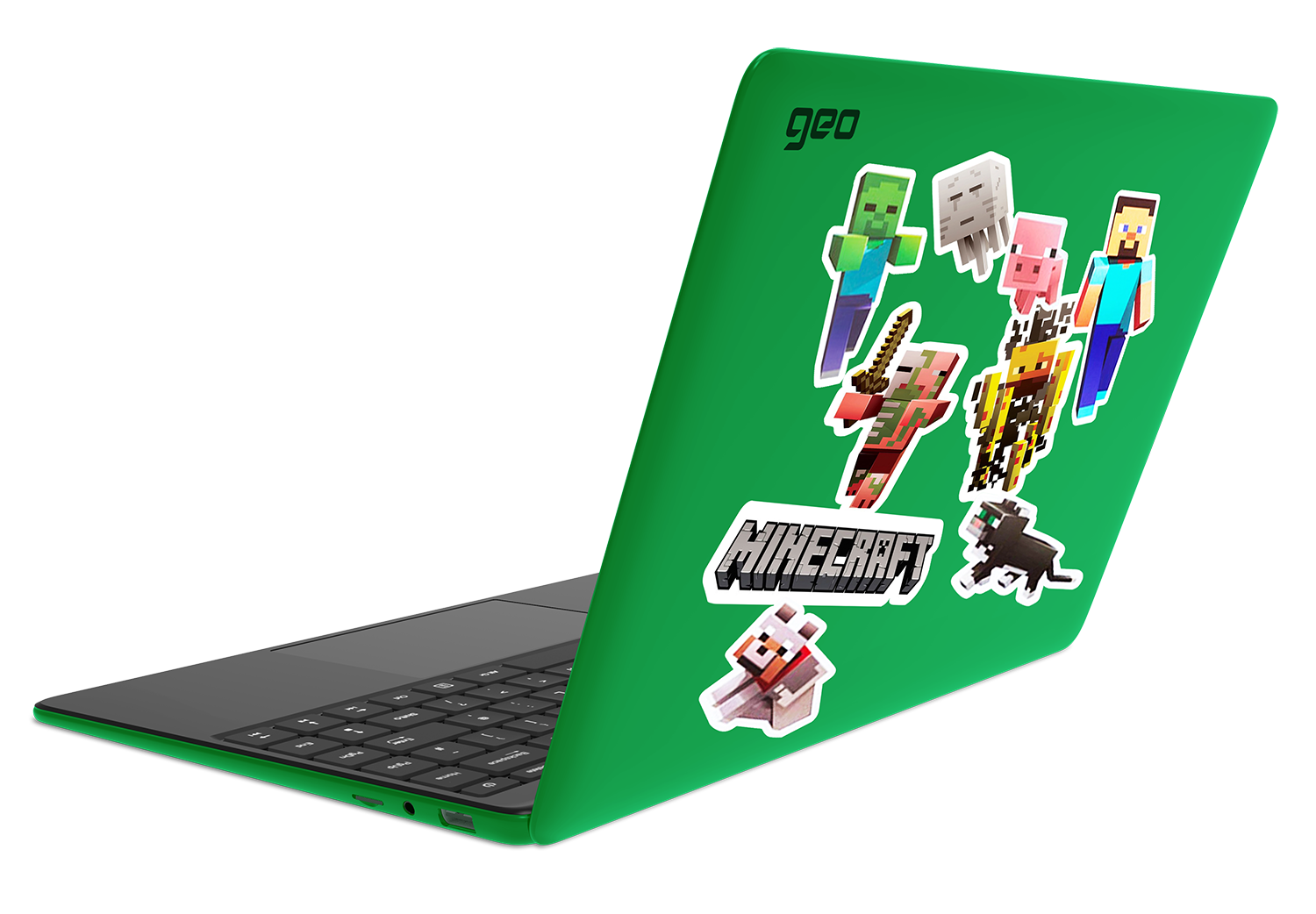 Technical Specification
| Item | Description |
| --- | --- |
| Operating System | Windows 11 Home (S mode) |
| Included Software | Microsoft 365 Personal 1-year (activation required within 180 days of Windows activation date) |
| CPU | Intel® Celeron® N4020 Processor (1.1GHz, Dual Core, 4MB Cache) |
| Memory | 4GB LPDDR4 |
| Internal Storage | 64GB eMMC |
| Expandable Storage | MicroSD Card Slot (1TB Max) |
| Interfaces | 2x USB 3.0, HDMI-Mini, 3.5mm Headphone/Mic Port |
| Connectivity | Wi-Fi 802.11 b/g/n/ac, Bluetooth 4.2 |
| Camera | 0.3MP Front-Facing |
| Display | 14.1in HD TN (1366 x 768) |
| Graphics | Integrated Intel® UHD Graphics 600 |
| Battery | 5000mAh, 7.6v Lithium Polymer |
| Weight | 1352g |
Previous Model Technical Specifications

| Item | Description |
| --- | --- |
| Operating System | Windows 10 Home (S mode) |
| Included Software | Microsoft 365 Personal 1-year (activation required within 180 days of Windows activation date) |
| CPU | Intel® Celeron® N4020 Processor (1.1GHz, Dual Core, 4MB Cache) |
| Memory | 4GB LPDDR4 |
| Internal Storage | 64GB eMMC |
| Expandable Storage | MicroSD Card Slot (64GB Max) |
| Interfaces | USB 3.0, USB 2.0, HDMI-Mini, 3.5mm Headphone/Mic Port |
| Connectivity | Wi-Fi 802.11 b/g/n/ac, Bluetooth 4.2 |
| Camera | 2.0MP Front-Facing |
| Display | 14.1in HD TN (1366 x 768) |
| Graphics | Integrated Intel® UHD Graphics 600 |
| Battery | 4800mAh, 7.6v Lithium Polymer |
| Weight | 1312g |
*The Windows 11 upgrade will be delivered to qualifying devices late 2021 into 2022. Timing will vary by device. Certain features require specific hardware (see aka.ms/windows11-spec)
| Item | Description |
| --- | --- |
| Operating System | Windows 10 Home (S mode) |
| Included Software | Microsoft 365 Personal 1-year (activation required within 180 days of Windows activation date) |
| CPU | Intel® Celeron® N3450 Processor (1.1GHz, Quad Core, 2MB L2 Cache) |
| Memory | 4GB LPDDR4 |
| Internal Storage | 64GB eMMC |
| Expandable Storage | M.2 SATA 2280 Expansion Bay, MicroSD Card Slot (64GB Max) |
| Interfaces | USB 3.0, USB 2.0, HDMI-Mini, 3.5mm Headphone/Mic Port |
| Connectivity | Wi-Fi 802.11 b/g/n/ac, Bluetooth 4.0 |
| Camera | 0.3MP Front-Facing |
| Display | 14.1in HD TN (1366 x 768) |
| Graphics | Integrated Intel® HD Graphics 500 |
| Battery | 4800mAh, 7.6v Lithium Polymer |
| Weight | 1371g |